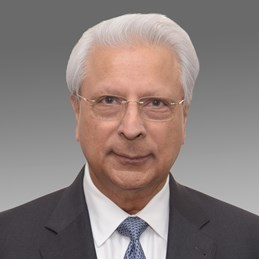 Nasir Pirani is responsible for attracting resources and funds for the long-term financial viability of UCA, and internal and external communication with the University's stakeholders. His association with the Aga Khan Development Network (AKDN) began in 1978 when he joined the Aga Khan University (AKU) in Karachi, and served in a similar position for 17 years (1978-1996).
He was instrumental in setting up the first Resource Development and Public Affairs Department at AKU, and helped raise over $200 million in donations and grants.
Thereafter he returned to Austin, Texas, where he established a real estate investment and brokerage business. He has served on a number of non-profit boards, advising on fundraising and communications issues. A graduate of Columbia University, and an architect by training, he now brings his broad-based experience to another start-up university — UCA.