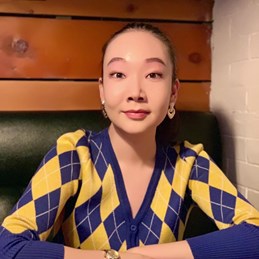 Country of Origin: Kazakhstan
Level of Study: PhD
University: University of Cambridge
Area of Study: Education
Aikerim Kargazhanova pursued her PhD in Education from the Faculty of Education, University of Cambridge, under the supervision of Professor Eva Barbara Hartmann. Her main area of interest is the knowledge production at higher education institutions.
Before starting her PhD, Kargazhanova earned MPhil in Education, Globalisation and International Development from the Faculty of Education of the University of Cambridge. Kargazhanova also holds a Bachelor of Arts degree in Political Science and International Relations with Magna Cum Laude honours from the Nazarbayev University in Astana (Kazakhstan).
After graduation from Nazarbayev University in 2016, Kargazhanova participated in the Dubai Business Internships, a 10-month business internship programme, under the patronage of His Highness Sheikh Mohammed bin Rashid Al Maktoum. During this period, Kargazhanova worked at the Knowledge and Human Development Authority of Dubai, where she had an opportunity to get involved with the Positive Education Initiative, actively pursued across schools in Dubai, and was part of the team delivering "Schools of the Future: A Focus on Physical Learning Environment" consulting project.