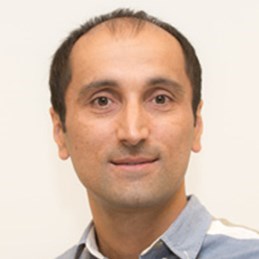 Country of Origin: Tajikistan
Level of Study: PhD
University: Simon Fraser University
Area of Study: Earth and Environmental Sciences
Maqsad Suriev is a Lecturer of Science at UCA's Undergraduate Preparatory Programme in the Khorog, Tajikistan campus. He is also a UCA Central Asian Faculty Development Programme (CAFDP) Fellow. Prior to joining UCA, Suriev was a Research Assistant for seven years with the Research Institute of Chemistry in Dushanbe, Tajikistan.
At the Institute, he researched the isolation of organic substances, including steroids from natural sources and the synthesis of their new derivatives. He also supervised graduate students and tutored students in Chemistry to gain admission to the Medical University of Dushanbe.
Over the years, Suriev has developed experience in conducting gas-chromatography analysis of bile and fatty acids in biosamples. During his graduate study, Suriev worked for numerous science laboratories, accumulating experience in analytical chemistry. He holds a Master's degree in Chemistry from the University of Siegen, Germany and currently pursuing his PhD in Earth and Environmental Sciences at Simon Fraser University, Canada.