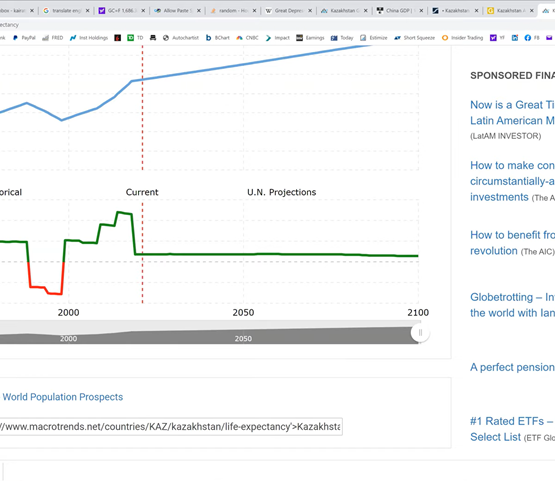 31 March 2021
IPPA Public Lecture: How Instrumental is the Membership of Kazakhstan in the Eurasian Economic Union in the Diversification of its Economy? Kairat Mynbaev
Professor of Economic, New Economic School, Satbayev University, Kazakhstan.
Abstract
This lecture will describe the history of Kazakhstan's economy, how it has evolved since independence, and what were the main factors driving its growth. The second part of the lecture will talk about the present state of the economy of Kazakhstan. The third part will be devoted to the creation of the Eurasian Economic Union and its structure. The last part of the lecture will summarize the five-year outcomes for Kazakhstan as a member of the Eurasian Economic Union.
Biography
Professor Kairat Mynbaev works at Satbayev University, Almaty, Kazakhstan. He has taught in the US, Brazil and Kazakhstan. His research interests include Mathematics, Statistics, Economics and Finance. Among his publications is a monograph published by Wiley & Sons, one of the largest publishers in the world. For more information visit: 
https://raisingthebar.nl/
Moderator
Roman Mogilevskii, Associate Director of IPPA and Senior Research Fellow, University of Central Asia
Language
The presentation will be in English. Simultaneous Russian translation will be provided.
Format
Meeting ID: 845 2060 9771
Passcode: 223925
Registration
*Ideas presented in this lecture reflect the personal opinion of the speaker and do not necessarily represent the views of the University of Central Asia and/or its employees.