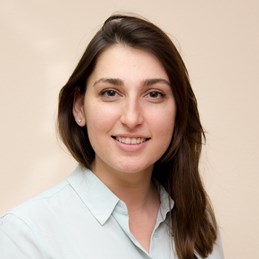 Lidiya Chikalova has more than 7 years of experience in international development with a three-fold focus on education programme management, curriculum development and media management.  
Lidiya teaches Communication for Development & Social Change and the Economies & Structure of Media Organizations courses at the University of Central Asia. She co-authored a book on Digital Pedagogies with world-known experts for UNESCO HQ in 2020 and continuously publishes analytical pieces on economic topics in Central Asia.  
Lidiya worked with international media organizations as a broadcast journalist covering Syrian and Nagorno-Karabakh conflicts. In 2021 she co-designed both e-course and e-book on conflict mitigation with involvement of youth workers in de-escalating conflicts using media tools along with expert across four continents.  
As an experienced project manager, she oversees implementation and conducts monitoring and evaluation of regional projects. Past projects include Media Literacy, Conflict Management, Economics School for Journalists.