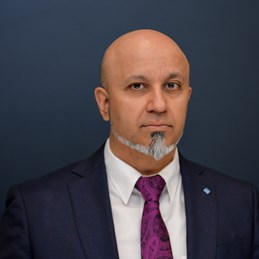 Amaan Pardhan is UCA's Board Secretary and Chief of Staff to the Chairman. Prior to joining UCA, Pardhan worked as Executive Officer, Office of the Provost at the Aga Khan University.
From 2009-2011, he served as Programme Support Officer with the Aga Khan Development Network's (AKDN) Resident Representative's Office in Tajikistan, working closely with key stakeholders including government, diplomatic, and donor communities to promote national and regional development initiatives. In addition, he served as Secretary to the AKDN Forum comprising of Agency Heads based in Tajikistan.
Pardhan has a Bachelor of Science Degree from the University of Alberta, a Masters in International Studies and Diplomacy from the School of Oriental and African Studies (SOAS), University of London, and a post-graduate diploma in Islamic Studies and Humanities from the Institute of Ismaili Studies, United Kingdom.