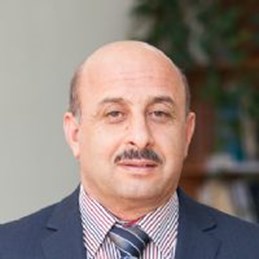 Muzaffar Jorubov is Chief Operating Officer at UCA. He has over 18 years of experience in administrative and operations management and has worked with a number of international organisations, including Save the Children, the United Nations Development Programme, and the Aga Khan Development Network Representation Office in Tajikistan.
Prior to joining UCA, he served as the Executive Officer at the Ismaili Centre, Dushanbe, where he developed and implemented institutional policies, managed operations, and programmes, and cultivated and mantained relations with its internal and external stakeholders.
Earlier in his career, Jorubov worked with educational institutions, including as a lecturer with Tajik Technical University, and as deputy headmaster and teacher at a district centre high school. Jorubov has an MBA from Durham University Business School, United Kingdom, and a mechanical engineering degree with honours from Tajik Technical University. He has also participated in numerous professional training courses on administrative management, security management, and treasury management.