 SPCE Launches Executive Entrepreneurship Training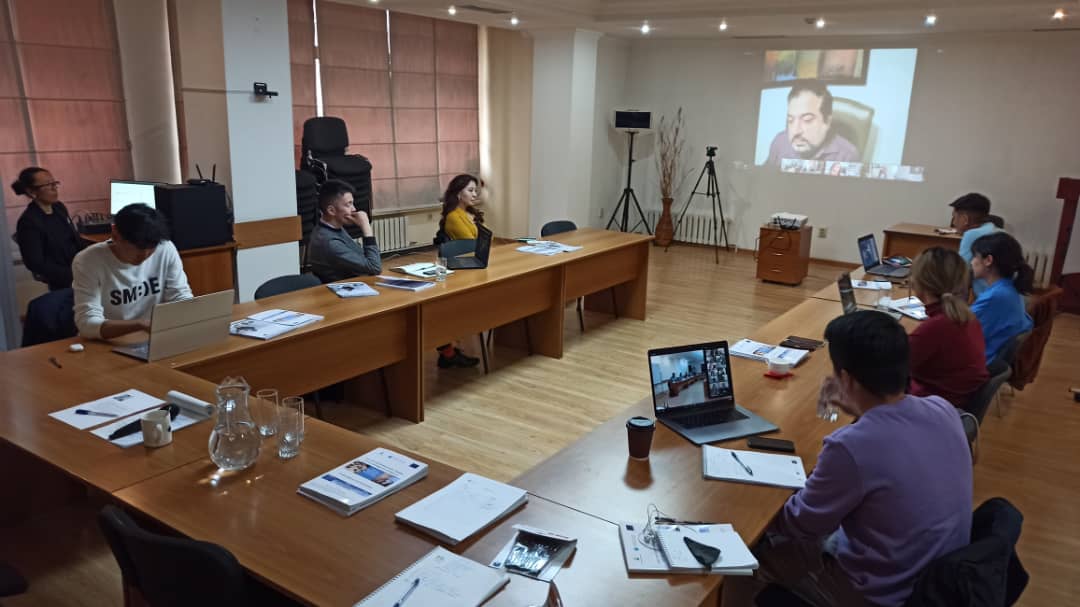 In June UCA's School of Professional and Continuing Education (SPCE) launched a training programme in Executive Entrepreneurship in Information Technology (IT) for its third Cohort of 20 students.
Within each cycle of 45 days, participants will gain knowledgeon how to sell their IT products in a rapidly changing world, how to build business bridges between participants, how to retain and motivate their employees, how to properly distribute cash flow, and develop business plans for investors.
Two cohorts in Agribusiness and Tourism have been successfully implemented in the past two years. Over 250 applications for the IT cohort were received from Tajikistan, Kyrgyzstan, Afghanistan and Pakistan, in participation with Accelerate Prosperity (AP), Central and South Asia Project, with funding from the European Union.
The trainer for the IT cohort is Farid Premani, an Educationist, and Learning Management Consultant.He has worked for Fortune 500 companies in seven countries and currently lives in Houston, Texas.
---
For the last 15 years, the UCA's SPCE has provided a range of high-quality technical and professional education opportunities across the region, with the aim of supporting employment and economic growth. Executive programme in IT sector is one of the 4 sectors is being implemented upon Accelerate Prosperity (AP) Central and South Asia project, funded by the European Union. Under this framework UCA's SPCE will develop and offer a new short-cycle executive entrepreneurship programme, which will create international synergies within four industry sectors that have the most potential for growth, to promote increased exports, enhanced revenue streams and job creation As a permanent institution with broad coverage across the region, UCA's SPCE will be able to refine and continue to provide this executive training to business owners from Kyrgyzstan, Tajikistan, and Pakistan.