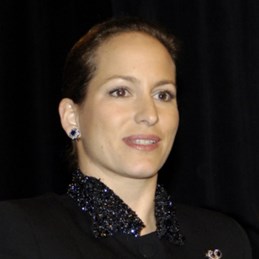 Princess Zahra Aga Khan is a Member of the Board of Directors of the Aga Khan Development Network (AKDN). She has policy and management responsibility for the Health, Education, and Planning and Building Services Companies of the AKDN and their institutions, working in more than a dozen countries in the developing world. She is also involved at the strategic level with other agencies of the AKDN, working in the areas of social and economic development.
Princess Zahra is a Trustee of the Aga Khan University, and sits on the Boards of the Aga Khan Agency for Microfinance and the Global Centre for Pluralism.
After attending Le Rosey School in Switzerland, Princess Zahra received her undergraduate degree cum laude in Development Studies from Harvard University (AB'94). She also completed a four-month programme at Massachusetts General Hospital to enhance her understanding of healthcare systems and the delivery of advanced medical care, and an Executive Finance course at the International Institute for Management Development in Lausanne.