Application and Recommendations Forms
Stage 2 shortlisted candidates who score competitively on the UCA Admissions and SAT tests, will be required in May 2022 to submit:
Students must submit one recommendation form from their Mathematics instructor and one recommendation form from their English instructor, ideally in English. The recommendation form from the Mathematics teacher can also be in Russian or local languages. All the further details will be communicated via e-mail.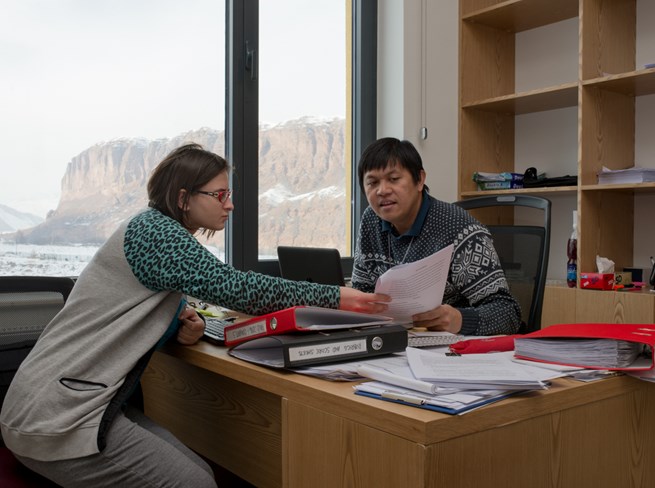 Interviews With UCA Faculty
Shortlisted applicants are invited to undergo two (2) interviews with the UCA Faculty:
- To gain a more complete picture of the applicant's personal and academic goals, career aspirations and reasons for major choice beyond what is listed/ written in the applications form,
- To evaluate the applicant's fit for the program,
- To evaluate the applicant's verbal skills to function successfully in an English medium instruction environment as well as reasoning and critical thinking abilities.
Interview Process