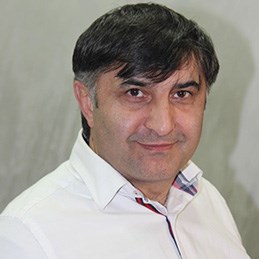 Abdurahmon Davronov joined SPCE in December 2009 as an assistant of LC Manager Dushanbe. Later, he was promoted to the position of Assistant to Quality Assurance Officer. In June 2018, he was promoted to the position of MAA SPCE Khorog.
Before joining SPCE, he worked as a teacher at Governmental Gymnasium, and also as a Social Sciences trainer and project assistant with Aga Khan Education Service. From September to December 2009, Davronov served as an Associate Consultant with European Commission in Tajikistan.
He holds an MA degree in Political Science from OSCE Academy Bishkek as well as a Diploma with Honours from Khorog State University's faculty of History and Sociology.