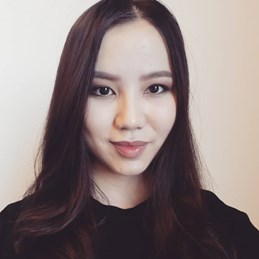 Alina Kohoeva has extensive experience in PR and Communications. She is an alumnus of the American University of Central Asia. Alina holds a BA in Journalism and Mass Communications and a certificate of Central Asian School of Contemporary Journalism by OSCE Academy and DW Akademie.
Prior to UCA, Alina worked as an editor at AUCA's PR office. She played an instrumental role in AUCA's PR campaigns, working on new concepts and creating content plans.
Alina has experience not only in the educational sphere, but also in digital. Alina worked as a Digital Media specialist at FOREO brand 2018-2019 and was responsible for Central Asian, Russian and Ukrainian markets. During that time, she had an opportunity to cooperate with various celebrities, creating exclusive product advertisements with key influencers. Alina was a regular contributor to magazines like Burjui (business magazine), 40x40 (culture magazine), and news agencies like K-News and Top Sport. Alina is a co-founder of "Mykty Apa" mom community.