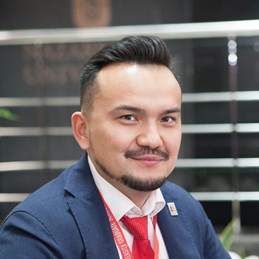 Bakhytzhan has previously worked as an Assistant Professor at the International School of Economics at KazGUU; and early on in his teaching career as a Graduate Teaching Assistant at the Graduate School of Public Policy at Nazarbayev University. He has additionally worked in various roles for international organizations such as the United Nations Development Programme and the Asian Development Bank.
Bakhytzhan holds Ph.D. in Public Policy from Nazarbayev University. He received his Master's degree in public administration from the Australian National University in Canberra and his BA in public policy and management from York University in Toronto.
Bakhytzhan's research interests include open government, citizen activism, authoritarian politics, public sector reforms, economic development, and the political economy of the post-soviet countries.