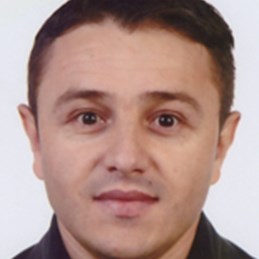 Dr Chorshanbe Goibnazarov is an Assistant Professor at UCA's School of Arts and Sciences and has a joint appointment in the Cultural Heritage and Humanities Unit as a Research Fellow. He teaches Cultural Landscapes at the Naryn and Khorog Campuses. He joined UCA in 2016 as a Junior Research Fellow and later, was promoted to Research Fellow. 
Prior to joining UCA, he worked as an English teacher in the Health Promotion Training Unit of the Aga Khan Health Service (AKHS) in Tajikistan for six years. He also worked as a Research Assistant in the Secondary Teaching Education Programme, Department of Curriculum Studies at the Institute of Ismaili Studies in London, UK. His doctoral research examined qasaid-khani, a musical performance among the Badakhshani community in Tajikistan, and the way music and musical performances express identities.
Dr Goibnazarov's research interests include cultural studies and anthropological approaches to the study of Muslim cultures in contemporary society, with a particular focus on studying folk music, sung poetries, dance performances, material cultures, and ritual performances. He also teaches Research Methods Course for postgraduate music students at the National Conservatory of Tajikistan.
He holds a PhD in Central Asian and Cultural Studies from the Institute of Asian and African Studies at the Humboldt University in Berlin, Germany, and a Master of Arts in Muslim Cultures from the Institute for the Study of Muslim Civilisations at the Aga Khan University in London, UK.