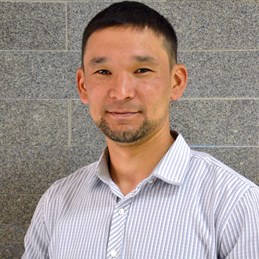 Kazbek Kuikeev is a Manager of Administrative Services at SPCE Naryn. He joined SPCE as an UCA SPCE Naryn Office Coodinator
in 2016. In 2022, Kazbek was promoted to Manager of Administrative services.
Prior to UCA, Kazbek worked as an Agent of Call Centre at Restaurant Reservation department in Atlantis the Palm, UAE Dubai.
He was responsible for reservations and providing clear information to customers about the restaurant and providing the services like e-payment, preparing nesessary documents and bills.
He also had an experience of working at Army and Air Force Exchage Services in Kandahar, Afghanistan. Kazbek worked as a Supervisor of Accounts Department from 2008 to 2011.