 UCA Organizes Seminar on Pamiri Languages
Bringing a diverse range of participants together to the roof of the world, Khorog, Tajikistan, was the venue for a Seminar on Pamiri Languages organized by the University of Central Asia (UCA). It discussed these languages within the framework of the research cluster, 'Modernity, Identity, Society and Environment in Central Asia'.
Scholars, faculty and students from the University of Central Asia, the Higher School of Economic (Moscow), Institute of Linguistics (Russian Federation), Khorog State University (Tajikistan) and the Institute of Humanities (Tajikistan) came together on 12-13 November 2021 to discuss the history, trends and tradition, field research, publications, and digital projects produced on Pamiri languages.
The Pamiri languages, belong to the Eastern Iranian group of languages. These include Shughni, Rushani, Bartangi, Roshorvi, Wakhi, Yazgulyami, and Rini, Sanglichi, Munji, and Sariqoli, which are spoken by a relatively small numbers of the population in the territories of Gorno-Badakhshan Autonomous Oblast, in the Badakhshan province of Afghanistan, and the Toshqurghan county of the people's Republic of China.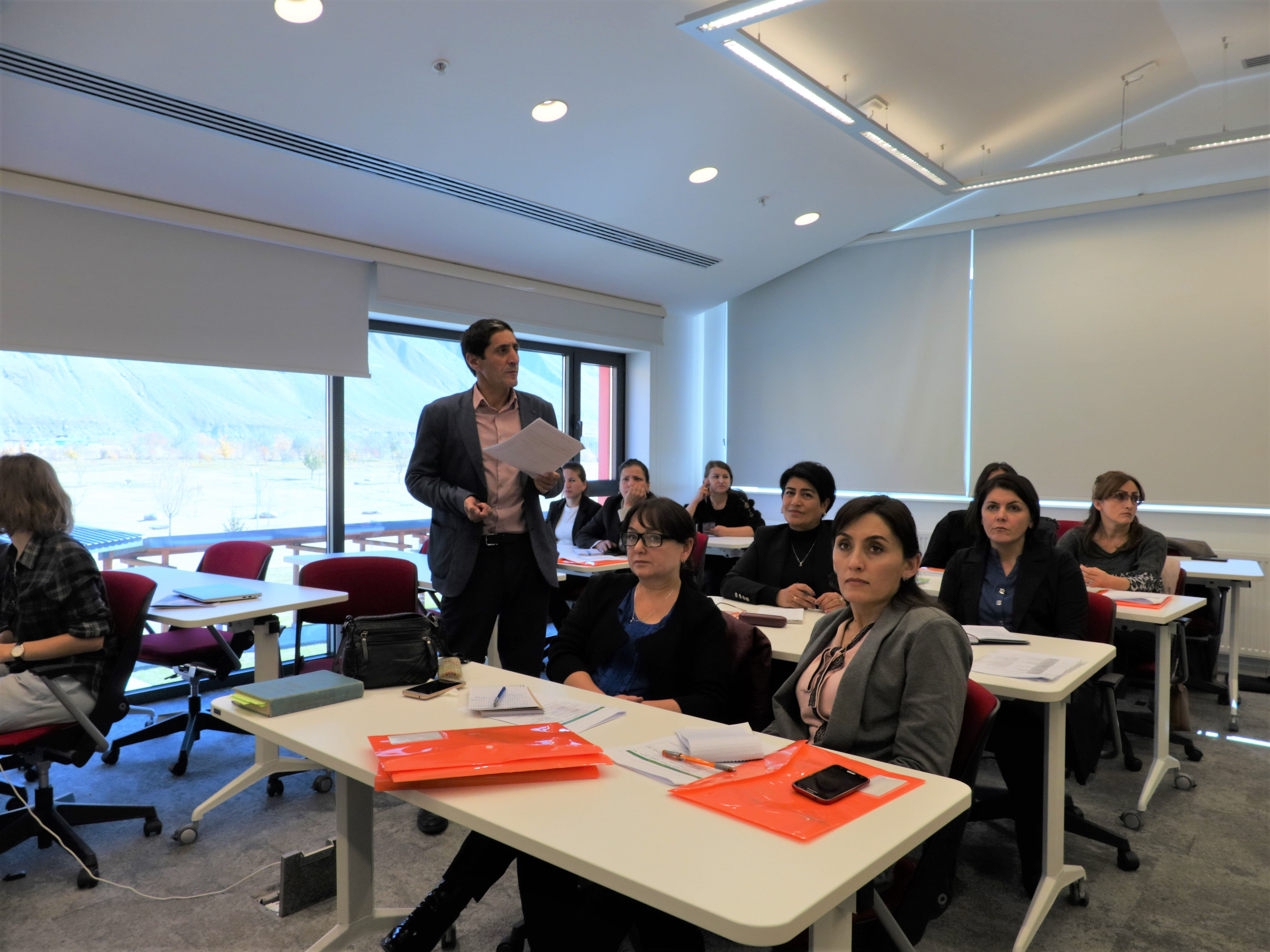 The Dean of the School of Arts and Sciences at UCA, Dr Maxim Khomyakov, welcomed the participants at the Seminar by stressing the role of UCA in promoting research on the cultural heritages of mountain communities of Central Asia. Professor Vladimir Plungian from the Institute of Russian Academy of Sciences, Professor Nazri Ofaridaev, and Professor Ekaterina Rakhilina from the Higher School of Economics, highlighted the significance of studying the socio-cultural context of the development of Pamiri languages.
Stressing on the necessity of furthering research on grammar, lexicon, and syntaxis of the language, the participants concluded on the need to work towards recording oral data to produce a digital database of Pamiri languages. The seminar proved to be a catalyst in promoting a pluralistic approach towards the study, teaching, and development of resources on various languages and dialects in the Pamir.
Appreciating the importance of Pamiri languages in reflecting cultural pluralism within the mountainous regions of Tajikistan, Afghanistan, China and Northern Pakistan, participants of the Seminar also recommended developing a unified system of alphabets and dictionaries, and conducting regular events to study and gather folkloric materials of the respective languages.