 UCA Signs Agreement to Promote Sports in Naryn
The University of Central Asia (UCA) and the Department of Youth Affairs, Physical Culture and Sports of Naryn, Kyrgyzstan, signed a Memorandum of Cooperation to promote sports and a healthy lifestyle among the people in the Naryn region.
The joint initiative aims to introduce athletic skills among young people and encourage their participation in local, republican, and international competitions. UCA will provide access to available sports facilities on campus including sports bubble and outdoor stadium for ogranising sports events and tournaments. The agreement further highlights UCA's commitment to the development of mountain communities.
The signing ceremony took place at UCA's School of Professional and Continuing Education (SPCE) in Naryn on September 16, 2021. It was attended by Prof. Dr. S. Sohail H. Naqvi, Rector, UCA and Erkinbek Arabaev Acting Chief, Department of Youth Affairs, Physical Culture and Sports, along with other dignitaries.
"It is a matter of great pride for UCA to support Naryn's Sports Centre that continues to play an important role in the promotion of sports in the region and is helping the nation succeed at international events," said Dr Naqvi.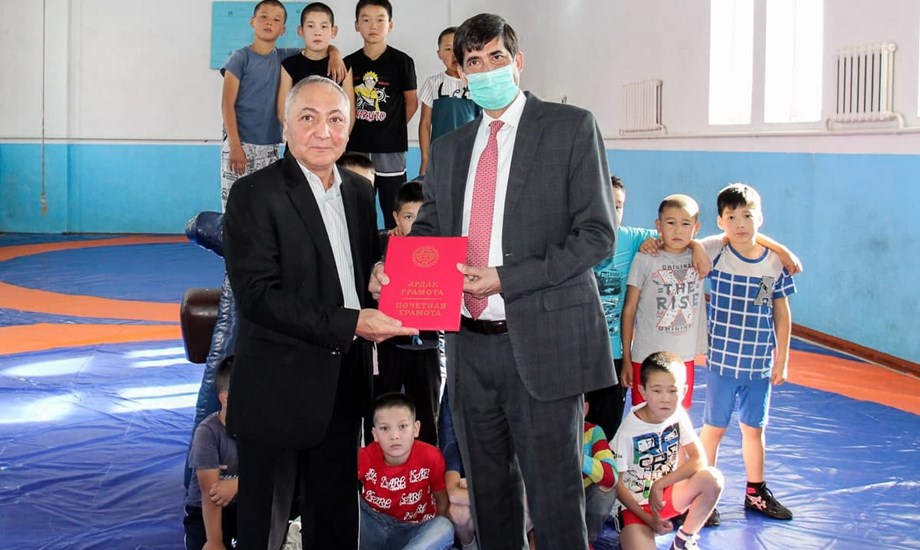 "UCA has always been supporting the Naryn region. On behalf of the sportsmen and trainers of Naryn, I would like to convey our gratitude to UCA, and hope we will continue to work together to support and promote sports activities," said Erkinbek Arabaev.
UCA has also installed new sports equipment at the Specialized Children and Youth Sports School of the Olympic Reserve worth 260,000 KGS including wrestling mat, athletic rope, wrestling dummies, etc.
Aizat Murzakanova, Representative from the Mayor's Office, appreciated the growing partnership between UCA and Naryn community, "On behalf of the Naryn Mayor's Office, I would like to thank UCA for its ongoing support…As of today, 240 boys are training in freestyle wrestling in this school's gym. UCA and Naryn community have been working closely for years, and I am confident that this partnership will continue."