 Opening Ceremony: Digital Resilience Leadership Training Programme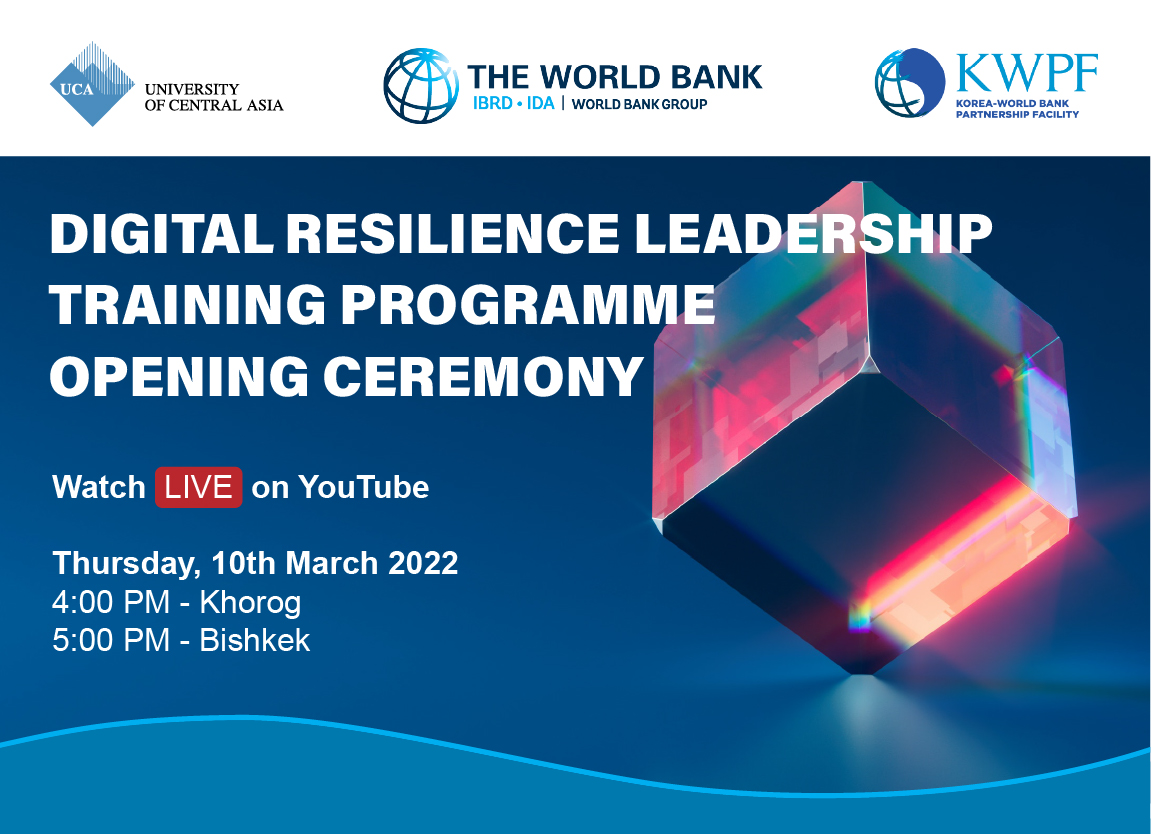 The University of Central Asia in partnership with the World Bank is pleased to announce the Official Opening Ceremony of the Digital Resilience Leadership Training Program to be held on 10 March 2022.
The specific objectives of the Program are to:
integrate critical digital resilience elements across key DCASA-KG project components and related programs.
develop capacity of government agencies related to digital resilience issues.
increase awareness within the Kyrgyz Republic and the Central Asian region of Korea's digital resilience achievements and solutions and other international best practices.
The Digital Resilience Program implementation will provide an integrated approach to ensure cyber resilience of the DCASA - Kyrgyzstan project and mitigating digital risks in the implementation of the project components and broader "Sanarip Kyrgyzstan" (Digital Kyrgyzstan) program.
This assignment will focus mainly on Component 3 "Support for capacity building and training" which aims to develop human capacity and skills by establishing a sustainable platform to deliver regular digital resilience training programs and courses for key beneficiaries and target groups. This will be accomplished through the conduct of regular sharing of experiences and best practices in the field of digital resilience with a broad range of stakeholders around the country and in the region. Activities focus on building awareness of digital resilience and relevant knowledge capacity with the Government, private sector, academia, civil society, and the development community to take advantage of new technologies while managing digital risks to navigate securely in the digital environment.
The Opening Ceremony will provide an opportunity to share the objectives of the Digital Resilience Leadership Training Program and present our mission and work plan in the upcoming period. 
Lecture Format
The opening ceremony will be livestreamed on YouTube.
Thursday, 10th March 2022 
4:00 PM - Dushanbe
5:00 PM - Bishkek/Almaty

Language: English