 Distinguished Lecture Series on Digital Transformation of Estonia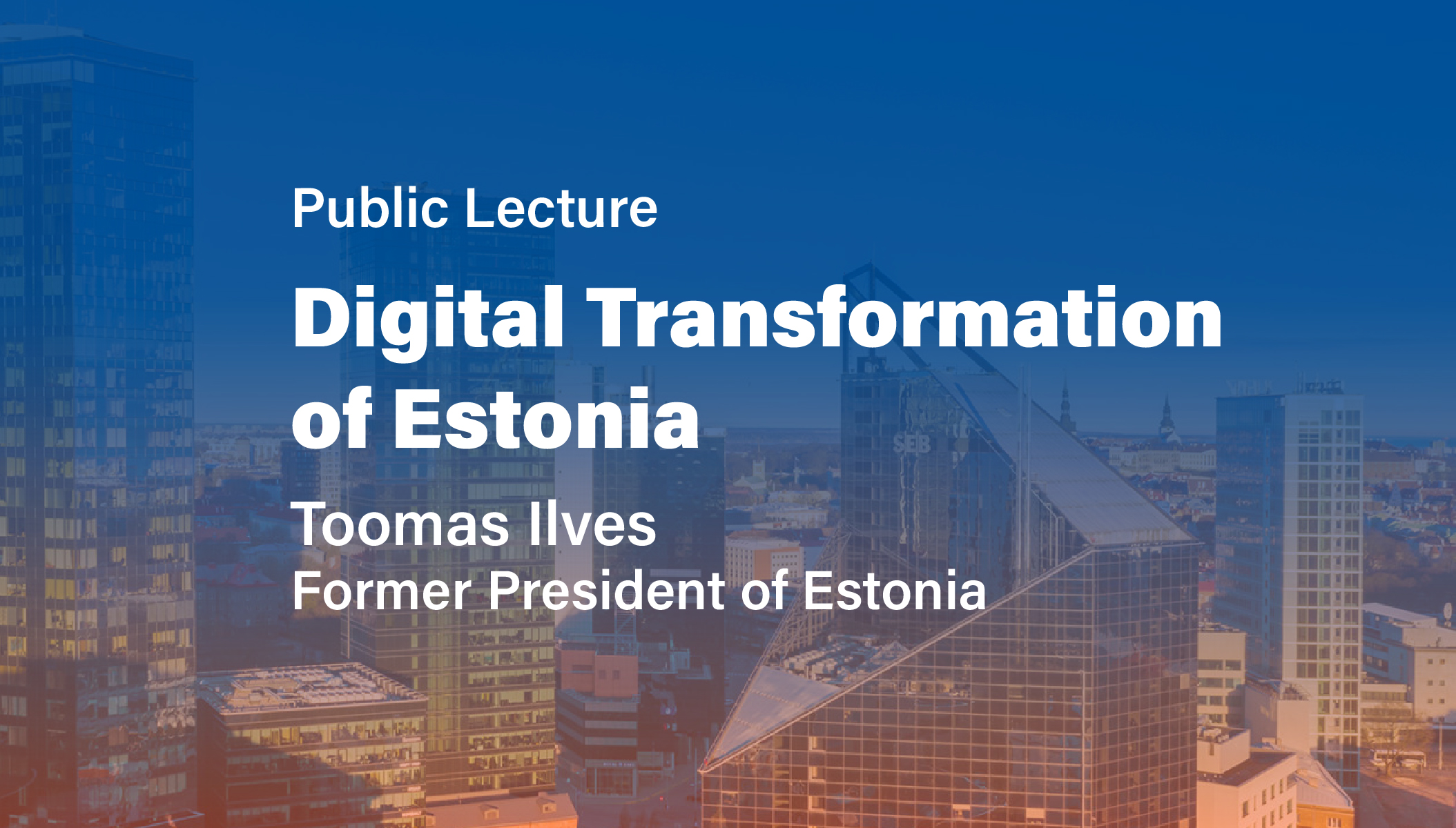 Join us for the Distinguished Lecture Series with Toomas Ilves on the Digital Transformation of Estonia on May 30th. 
Toomas Hendrik Ilves served as President of Estonia from 2006-2016. He is renowned for making Estonia one of the most digitally advanced nations through innovative policies that invested heavily in the future.
Estonia is considered the leading country in digital governance, offering government e-services in voting, banking, healthcare, transportation, and education. Already a decade before his Presidency, Ilves introduced initiatives such as the "Tiger leap" programme for Estonian schools, equipping them with computer labs and getting them all online.
Toomas Ilves was born to Estonian refugees and raised in the United States. He holds a BA from Columbia and an MA from the University of Pennsylvania. He moved to Munich in 1984 to work as an analyst and researcher for Radio Free Europe, eventually becoming Director of the radio's Estonian Service.
From 1993-96 he served as Estonia's ambassador to the United States. In 1996, he was appointed country's Minister of Foreign Affairs, a post he held until 1998, and again from 1999 to 2002. During that time he successfully steered Estonia into the EU and NATO in 2004.
He was elected to the European Parliament in 2004, where he served as Vice-Chairman of the Foreign Affairs committee. He ran for the Presidency of Estonia as a joint candidate of the Social Democratic, Conservative and Liberal Parties and was elected in 2006 and re-elected in 2011.
Ilves used his office to further Estonia's leadership in digital governance as well as cyber security. Since November 2016, Ilves has co-chaired The Global Futures Council on Blockchain Technology, a working group set up by the World Economic Forum focusing on how blockchain technology can be used to improve the security of the internet.
Since leaving office, Ilves has spent three and a half years as a distinguished visiting fellow at the Stanford University and the Center for Advance Study in the Behavioral Sciences, while lecturing widely in Europe, Asia, the Middle East and Latin America on the digitization of governance and public services. Most recently he is also advising WHO-Europe on technological solutions for the Covid-19 pandemic and cross-border health more broadly while teaching at Tartu University in Estonia.
Lecture Format
The lecture will be conducted online via Zoom video conferencing on:
Monday, 30 May 2022 
12 pm - Karachi/Khorog
1 pm - Bishkek/Tekeli