 15 February 2023
The Ancient Monuments of Tenir-Too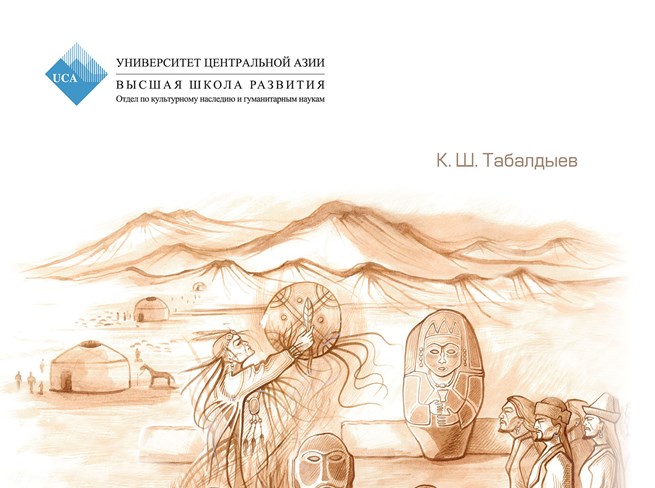 The University of Central Asia's Cultural Heritage and Humanities Unit launched a fundamental work The Ancient Monuments of Tenir-Too (in Russian) authored by Dr. Kubatbek Tabaldiev, a well-known archaeologist of Kyrgyzstan. The book presentation took place at the UCA office in Bishkek, Kyrgyzstan on December 15th, 2022.
Kyrgyzstan has a rich historical and archeological heritage. In this new study, Dr. Kubatbek Tabaldyev examines the cultural history of ancient and medieval tribes who inhabited the intermountain and foothill areas of the Tenir-Too (Tien-Shan) mountain range. The book contains multiple illustrations that attempt to reconstruct objects and rituals that people of the past interacted with.
The author's recent discoveries in the Inner Tien-Shan and the southern Issyk-Kul region indicate the existence of established agricultural communities on these territories. Burials from the Early Bronze Age demonstrate economic and cultural ties between the populations of Tenir-Too and inhabitants of the southern regions of Central Asia, the representatives of so-called Oxus Civilization, or the Bactria-Margiana Archaeological Complex. Dr. Tabaldyev offers an unorthodox view of the history of the ancient and medieval populations that lived on the territory of Kyrgyzstan. Moreover, the author challenges the existing view that considers the lifestyle of these populations as being exclusively nomadic.
According to Dr. Elmira Kochumkulova, Director of the UCA's Cultural Heritage and Humanities Unit, Dr. Tabaldiev' work contributes to the better understanding of historical heritage of Central Asia. The author provides important insights into the complex archeological past of ancient populations that inhabited the contemporary territory of Kyrgyzstan.
For inquiries or to place your book orders, please contact publications@ucentralasia.org  
or + 996 (770) 822 041.