CHHU organized National Seminar for Museum Workers in Kyrgyzstan
On December 15-16, 2020, with the support of the Ministry of Culture, Tourism and Information of the Kyrgyz Republic, the Cultural Heritage and Humanities unit (CHHU) of the University of Central Asia (UCA) organized a national seminar for museum professionals of Kyrgyzstan on the topic: "New Forms and Narratives in Working with the Museum Audience". More than 50 representatives of regional and city museums of the country took part in the online seminar.
The seminar featured speeches by Nurzhigit Kadyrbekov, Minister of Culture, Tourism and Information of KR, and Elmira Kochumkulova, Head of CHHU and presentations from invited speakers at the seminar, including Galiya Fayzullina from Turan University, Kazakhstan, Cholpon Tentieva from the Kyrgyz National Museum of Fine Arts named after G. Aytiyev, and Altyn Kapalova and Aibek Baiymbetov from CHHU.
This seminar was the sixth in a row organized by UCA with a focus on rural museums with the aim of improving the skills of museum professionals and building their human resources to introduce innovative solutions in organizing a modern museum and improve the effectiveness of working with museum audiences.
Participants discussed these questions: What should be done to develop rural museums? What needs to be done to make museums accessible to communities that were previously unavailable? What do museums need to do so that local communities are not silent spectators, but creators of museum content? What needs to be done to make museum sites an educational platform?
All these issues were considered in detail through the prism of existing local and international practices in order to give impetus to new initiatives to expand the museum audience in Kyrgyzstan.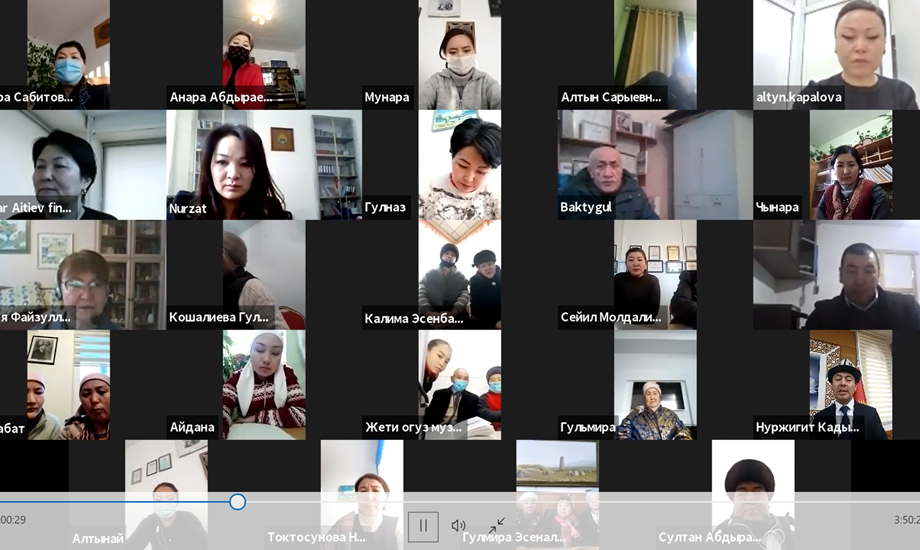 "There are many best practices in the world today on the use of digital solutions in promoting museum activities, and we must also apply such successful practices in our work. I would like to express my gratitude to all the participants in today's seminar and the organizers, especially UCA, for supporting museum initiatives" said Nurjigit Kadyrbekov, Minister of Culture, Tourism and Information of KR.
"This seminar was valuable because all museums were able not only to discuss their common problems and ways to solve them, but also received a lot of new knowledge to improve museum activities through digital solutions", said Baktygul Midinova, Director of the Osh Regional Museum of Art.
"It is important to improve the policy of training museum personnel, because the success of museums directly depends on the level of knowledge and training of museum workers, in this sense, such seminars just help to improve the professional level of employees" said Aida Alymova, Director of the museum "Kurmanjan datka Center of Nomadic Civilization."
"Our museums, due to the rapidly changing world, must change their old functional framework from the preservation of objects of historical and cultural value to the deployment on their basis of more adaptive museum content through social, educational projects, filling the museum with a holistic context using digital and creative approaches" said Aibek Baiymbetov, Junior Research Fellow of CHHU.
UCA's Department of Cultural Heritage and Humanities continues to build partnerships with regional and city museums and plans to conduct a number of cultural, educational events and research on cultural policy in Kyrgyzstan in the future.