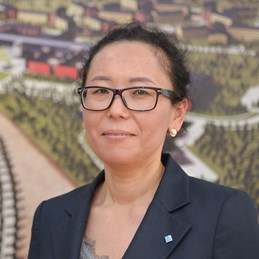 Asel Botalieva has been the manager of the University of Central Asia's School of Professional and Continuing Education learning centre in Bishkek since 2019. 
She has over 14 years of experience in academic leadership, management, and project and has held various positions. In 2006, she joined the SPCE in Naryn, where she worked for seven years.
In 2014, she worked as the Project Coordinator of the UCA "Women's Entrepreneurship Development" funded by the Asian Development Bank and administered by the Ministry of Economics of the Kyrgyz Republic.