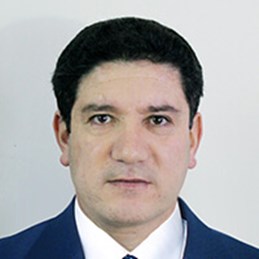 Farrukhsho Fraidonov has over 15 years of progressive teaching and education leadership experiences at the Aga Khan Education Services in Tajikistan and Kyrgyzstan, Aga Khan University (AKU), and University of Central Asia. He joined UCA in 2006 as an Outreach Coordinator. 
 
Fraidonov was Manager of Academic Affairs of SPCE in Khorog before joining UCA's Education Improvement Programme as Coordinator, and later,  Deputy Head of EIP.  
He has experience working with key stakeholders including the Ministry of Education, Aga Khan Development Network institutions, international organisations, as well as donors, to improve the quality of education in the region. He has conducted research, as well as designed and delivered professional development programmes for Schoolteachers and Directors in Kazakhstan, Kyrgyzstan, and Tajikistan.  
 
Fraidonov graduated with distinction from the Faculty of International Economic Relations at Khorog State University in 1999. He also earned a master's degree in Education (MEd) with a specialisation in Social Studies and Teacher Education, and Educational Leadership and Management from the AKU's Institute for Educational Development in Karachi, Pakistan.