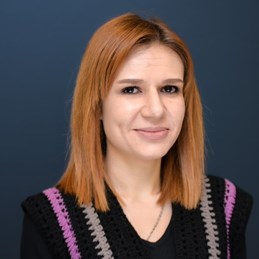 Faculty and Staff
Kseniia Maiatskaia has been working as a full-time English Language Instructor of the University of Central Asia's School of Professional and Continuing Education learning centre in Bishkek since 2021.
She has over 6 years of experience in teaching English across the fields as well as translation activities.
Before that she was also a Spanish instructor and translator in the Educational Center "Legrana", where she worked from 2017 to 2018 and from 2019 to 2021. From 2018 till 2019, she worked as a trainee in PeaceNexus, a Swiss private foundation.
In 2016, she underwent an internship in the OSCE Secretariat in Vienna. In 2014, she had a short-term academic internship in the Ministry of Foreign Affairs of the Kyrgyz Republic.