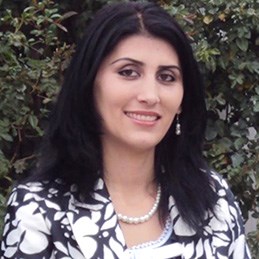 Nigina Bakhtibekova joined SPCE in December 2018 as an English Part-Time Instructor. In July 2019, she was promoted to the position of Assistant of LC Manager Dushanbe. Later, in April 2020, she was promoted to the position of Coordinator of the Satellite Learning Center 2 in Dushanbe.
Before joining SPCE, Nigina worked as a STEP teacher, translator/interpreter to the Managing Director of JSC Telecomm Technology, Database Operator for the UN WFP in Khorog.
She holds a double master's degree, MA of Arts in Education (Muslim Societies and Civilizations), and Master of Teaching from Institute of Education, London, and Institute of Ismaili Studies (IIS) in London. Nigina graduated from Tajik State Institute of Languages in Dushanbe in 2000, the faculty of Interpreter/Translator, and was awarded a Diploma with Distinction.