 15 Years of SPCE – The Celebration Continues in Naryn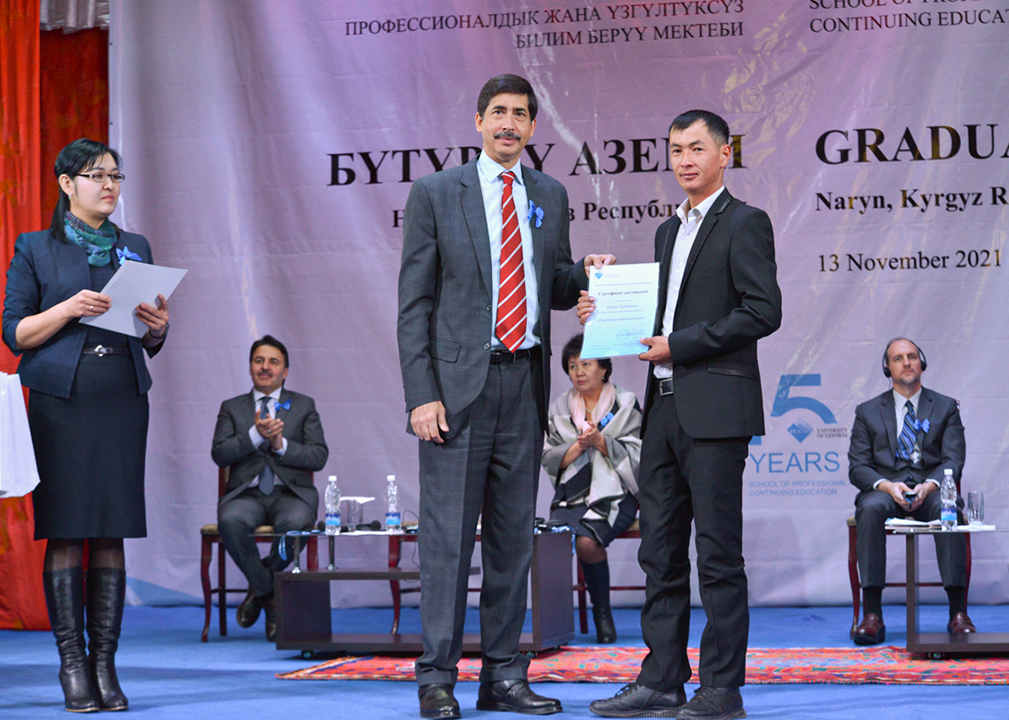 Naryn has the distinction of having started the University of Central Asia's (UCA) first School of Professional and Continuing Education (SPCE) Learning Centre. Celebrating fifteen years of providing quality education to students from six to sixty years of age, SPCE graduated 200 students from various programmes at a graduation ceremony on 13th November. Later that day the new Naryn Centre for Entrepreneurship was also inaugurated.
Nurbek Nisharapov, Head of SPCE Kyrgyzstan, congratulated SPCE graduates for successfully completing their courses. He highlighted that almost 30,000 learners have graduated from Naryn's Learning Centre. "One of the achievements in 2021 was to convert all our teaching materials so that it could be used in online mode for Covid safety reasons," he added.
Students, staff and dignitaries from Naryn, USAID, and the Aga Khan Development Network gathered to celebrate young graduates, who are now ready to begin new chapters of their lives. "I have been studying English, Mathematics, Science and Information Technology at SPCE for five years, and I am grateful for opportunities SPCE has provided in helping me attain important life skills," said Erkaiym Ulukbekova, an Alumnus of the Academic Achievement Programme of SPCE.
In 2006 SPCE inaugurated its first Learning Centre in Naryn, Kyrgyzstan, and is now operating across four countries with 16 Centres. Established to support people who could not afford an extended formal education, and had more urgent needs to acquire employment skills, or continuing education and vocational training, over 180,000 learners have gone through its various learning centres.
Speaking on behalf of the Naryn Administration, the Deputy Governor of Naryn, Elmira Sadykova, said,  "I would like to convey a special thanks to the University of Central Asia and the School of Professional and Continuing Education for the significant contributions being made to enhance the socio-economic development of Naryn. Thousands of Naryn residents are studying at flexible schedules so they can continue and upgrade their education. We also appreciate the Aga Khan Development Network as a strategic partner in implementing various infrastructure projects in the Oblast."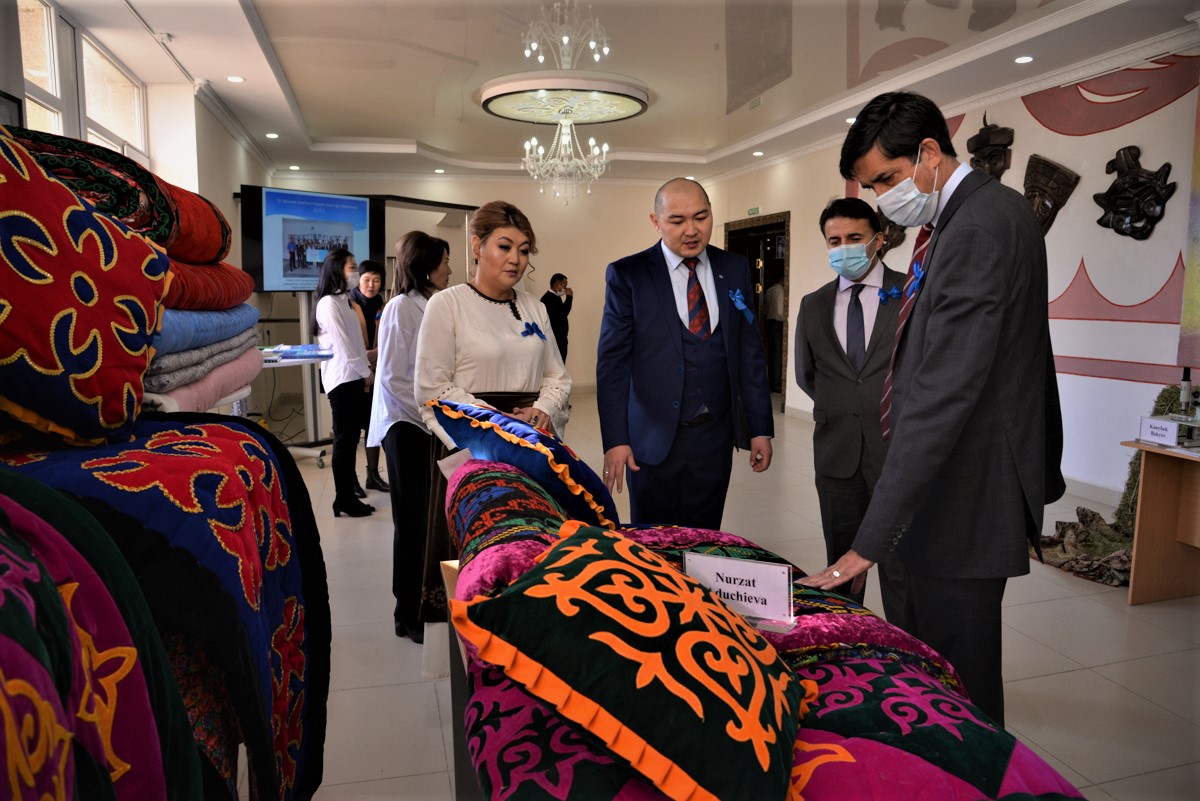 Embracing UCA's mission of improving the quality of life of mountain communities, SPCE has now established a dedicated Centre for Entrepreneurship in Naryn with a generous support from USAID and the Aga Khan Foundation within the framework of the project, Local Impact: A Transformative Partnership in Asia and Africa, to provide advice, training, and support to small business leaders. With its unique model of learning, the Centre offers education to address the needs of the new market economy of developing nations of Central Asia.
"The most important factor required for development of any country is the investment in people, and that is the primary agenda of the Aga Khan Development Network, and the University of Central Asia. SPCE's new initiative of the Entrepreneurship Centre will create opportunities for small businesses in Naryn to prosper and transform the region," said Prof Sohail Naqvi, Rector of UCA.
Dr. Shamsh Kassim-Lakha, Resident Representative of the Aga Khan Development Network in Kyrgyzstan, and Chairman of the Board of Trustees of UCA, who is currently overseas, sent messages of congratulations on behalf of AKDN and the UCA Trustees on the auspicious occasion of the 15th Anniversary of SPCE.