 UCA Organizes Career Networking Event for Undergraduate Students
As part of the Co-operative Education Programme offered at the School of Arts and Sciences (SAS), undergraduate students in both Naryn and Khorog participated in career networking events in October.
"If you do not share your ideas with anyone, then the chances of succeess decrease substantially. The need for developing networks and communicating is more essential than ever in today's world, and this event was held to connect us with rest of the world. Talking to professionals with such great ideas was intellectually stimulating and empowering," said Muniza Hashim, Sophomore at SAS.
The networking events were organised to facilitate students in understanding the required skillsets in the professional market. Students attended interactive sessions and participated in mock interviews conducted by prospective employers. Events were attended by more than 40 leading enterprises in Kyrgyzstan and 24 in Tajikistan.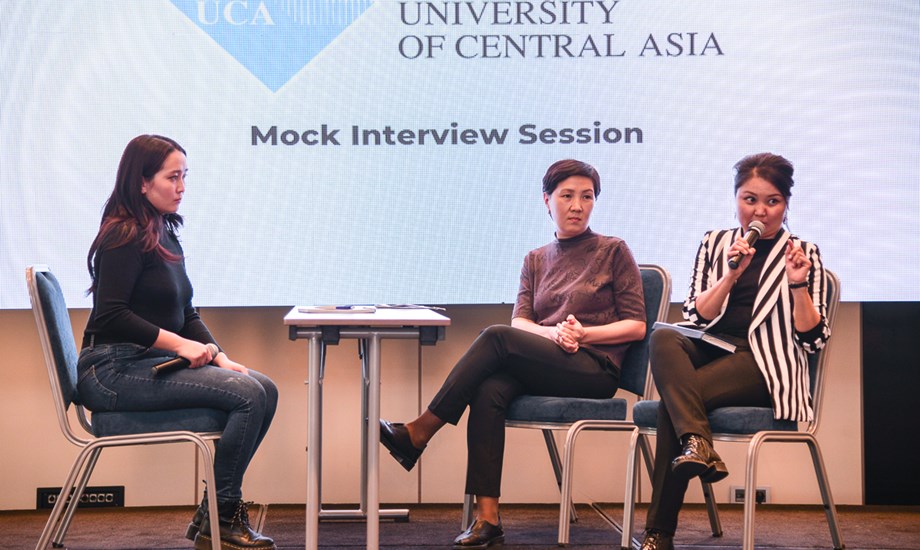 "UCA interns bring a new perspective to companies that employ them, especially the University's mission to develop mountain communities. Over the past five years, UCA's internship programme has forged mutually beneficial relationships with many Central Asian companies," said Professor Sohail Naqvi, Rectorof the University of Central Asia.