 "Akyrky Sabak" Gains National Popularity
Finally, a show which young and old can watch together as a family. Ruslan Akun's new 10-part drama series, Akyrky Sabak (Final Lesson), has become popular overnight in Kyrgyzstan, and currently has 18.8 million views on YouTube, and another 14 million live views on the national TV channel, KTRK.
In the make-believe world of entertainment it is difficult to come across a show in which characters resonate with real life, and the storyline portrays authentic scenarios. The socially conscious series of Sabak brought issues from bullying in schools to the urgent need of quality education, with a bit of romance thrown in to soften the stark reality.
With each episode featuring a new issue of social concern, the story of Urmat (hero) sparked curiosity among netizens about his final destination – jail or college. The struggle of being born poor but with high hopes resonates with almost every young person from developing nations.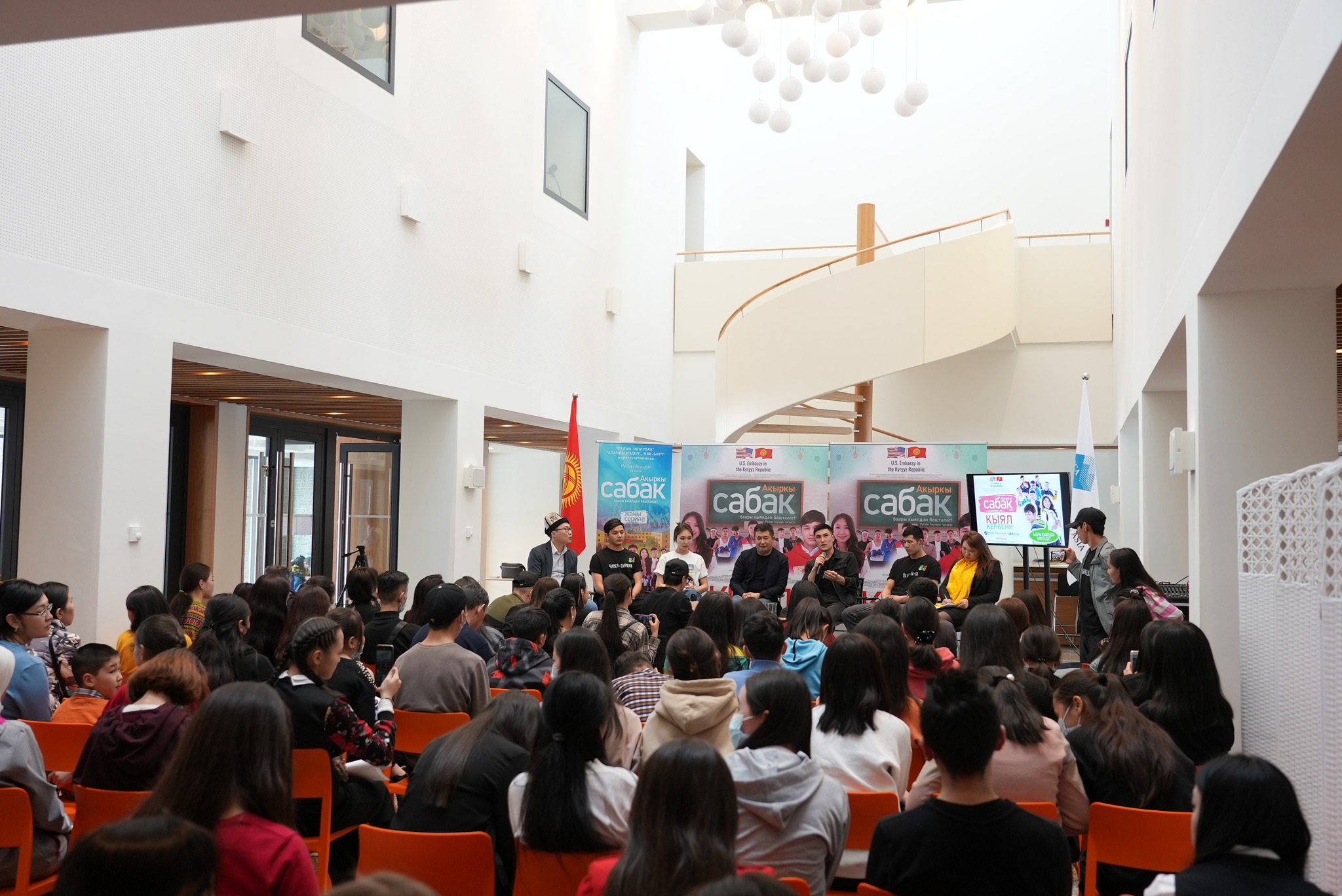 The show featured Urmat attending an IT course at UCA's School of Professional and Continuing Education based in Naryn, and its huge red building in the town square of one of the most rural regions in the country. SPCE's continuous efforts in providing vocational and continuing education courses to help people of all ages in attaining either a sustainable livelihood or pursuing further studies was widely appreciated.
Overcoming considerable peer pressure to enter a life of crime, Urmat finally gains admission to UCA's School of Arts and Sciences. TV viewers shared much excitement and amazement about UCA, which most were seeing for the first time. The location of such a world-class undergraduate school in Kyrgyzstan near the Tian Shan Mountains bordering China created much buzz, because the campus facilities seemed even more attractive than some of the world's top-class universities.
While touring the country to promote the drama series and emphasize the power of education in transforming lives, Sabak's cast also hosted an event on UCA's Naryn Campus. Speaking to a packed crowd of future UCA students, the actors highlighted to the youth of Naryn how fortunate they were to have a university such as UCA in their backyard.
The show also prompted discussion in the Kyrgyz Parliament, and various ministers were given assignments to help resolve social issues highlighted by the series.