 Creating Resilient Health Systems in Kyrgyzstan
Kyrgyzstan is facing a dramatic rise in non-communicable diseases (NCDs), exacerbated by various factors, including lifestyle, diet, and inaccessibility to high-quality healthcare. Due to limited resources, public programmes are often unable to combat the incidents of these diseases. Even modest assistance from the private sector could have a significant impact the prevention and management of NCDs.
In January 2022, the University of Central Asia (UCA) brought together 36 participants, representing government, international organisations, and private sector to discuss targeting NCDs from a variety of perspectives, including prevention, treatment, financing, and governance.  At the event, UCA's Institute of Public Policy and Administration presented research conducted in collaboration with the Centre for Global Child Health at the Hospital (C-GCH) for Sick Children (Toronto, Canada).
According to UCA researcher, Dr Gulnara Djunushalieva, co-author of the study and postdoctoral SDGnexus Network Fellow, the study is timelybecause Kyrgyzstan has been disproportionately impacted by non-communicable diseases. NCDs accounted for 83% of deaths in 2016, with half of the deaths being attributed to cardiovascular diseases and 11% to oncological conditions. All these health conditions lead to premature morbidity and disability, which result in surging healthcare costs, social care, and welfare support needs. It is estimated that the total impact of NCDs on the Kyrgyz economy in 2015 was approximately KGS 17.1 billion (US$ 245 million).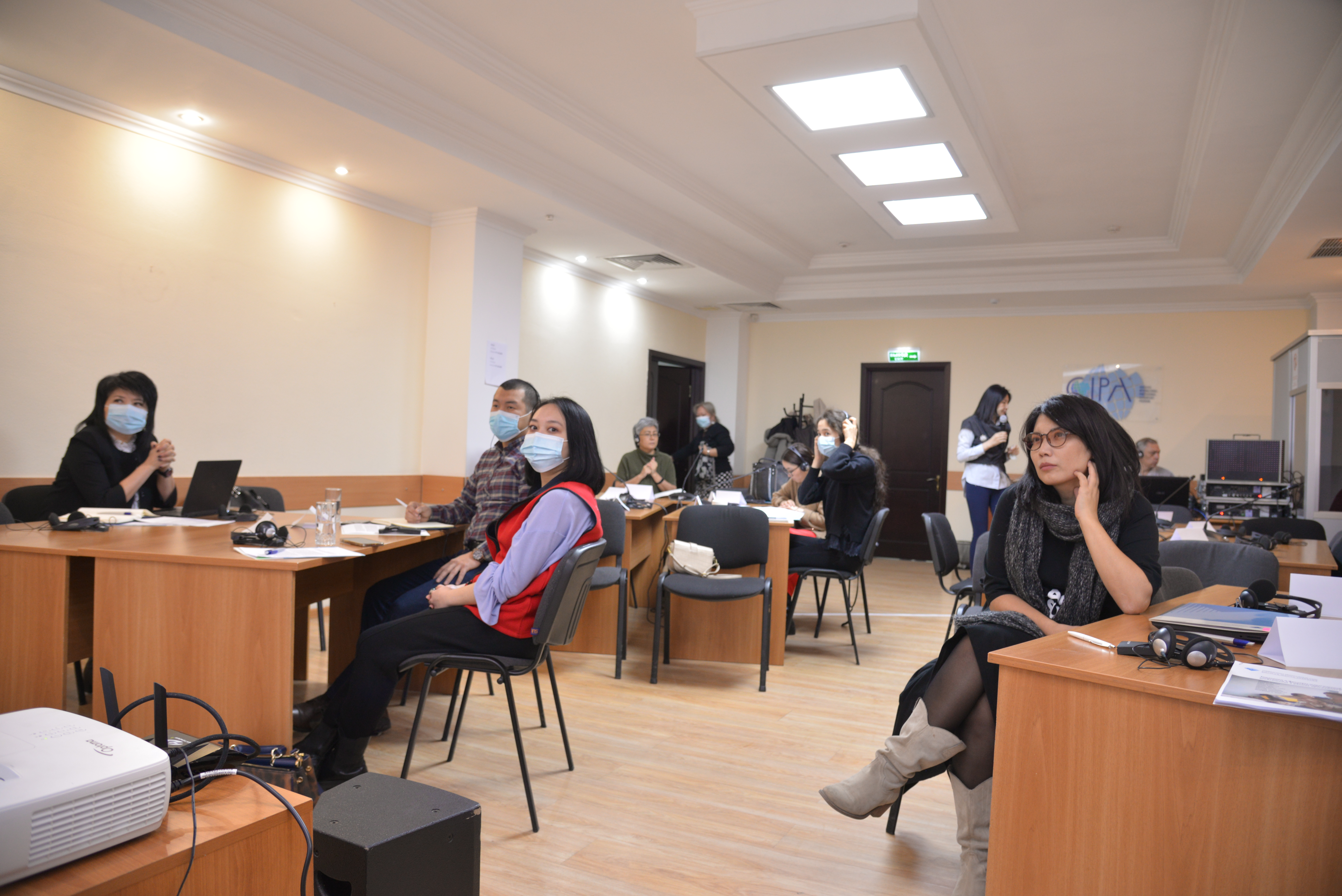 After the presentation, participants discussed the role the private sector was playing in the provision of healthcare services and in supplementing the resources of strained state organisations. The price of treatment and services at private clinics varies, but patients often find private centers more attractive compared to public ones, because of better quality of care and infrastructure, specialized services, and shorter wait times.
According to existing state regulations, the private sector is not permitted to partake beyond palliative care in some components of NCD care, such as oncological or cardiovascular conditions. The participants of the seminar discussed potential removal of state limitations for private providers. According to the participants, this removal could drive the patients' costs down by 30 per cent.