 UCA Launches Book on Kyrgyz Melodies and Songs
Even after the collapse of Soviet Union, Kyrgyz musicians have been learning music using Slavic and Western European notated songs and melodies. Considering the rich heritage of music in Kyrgyzstan and a special request from young musicians, the Cultural Heritage and Humanities Unit of the University of Central Asia (UCA) extended its support for compiling a music textbook Ethnosolfeggio within the framework of the project "Kyrgyz Kairyk".
With the Project's mission of fostering the music heritage by enabling modern young musicians of the country to study best examples of Kyrgyz traditional classics, and making valuable archival records available to all music institutions in the Republic, UCA announced the publication of a music encyclopedia, Solfeggio Based on Kyrgyz Melodies and Songs (Ethnosolfeggio), in a book format.
For over a year, music experts in the country and participants of "Kyrgyz Kairyk" project transcribed 300 original recordings from audio materials of the Central State Archive of Cinematographic and Photographic Documents, the Golden Fund of Public TV and Radio Broadcasting Corporation, and personal collections of musicians.
Ethnosolfeggio is designed to master musical material, taking into account the diversity in national style and genre of music. It is a book which covers musical fragments both from the archives of traditional and professional Kyrgyz oral music, and music of Kyrgyz composers.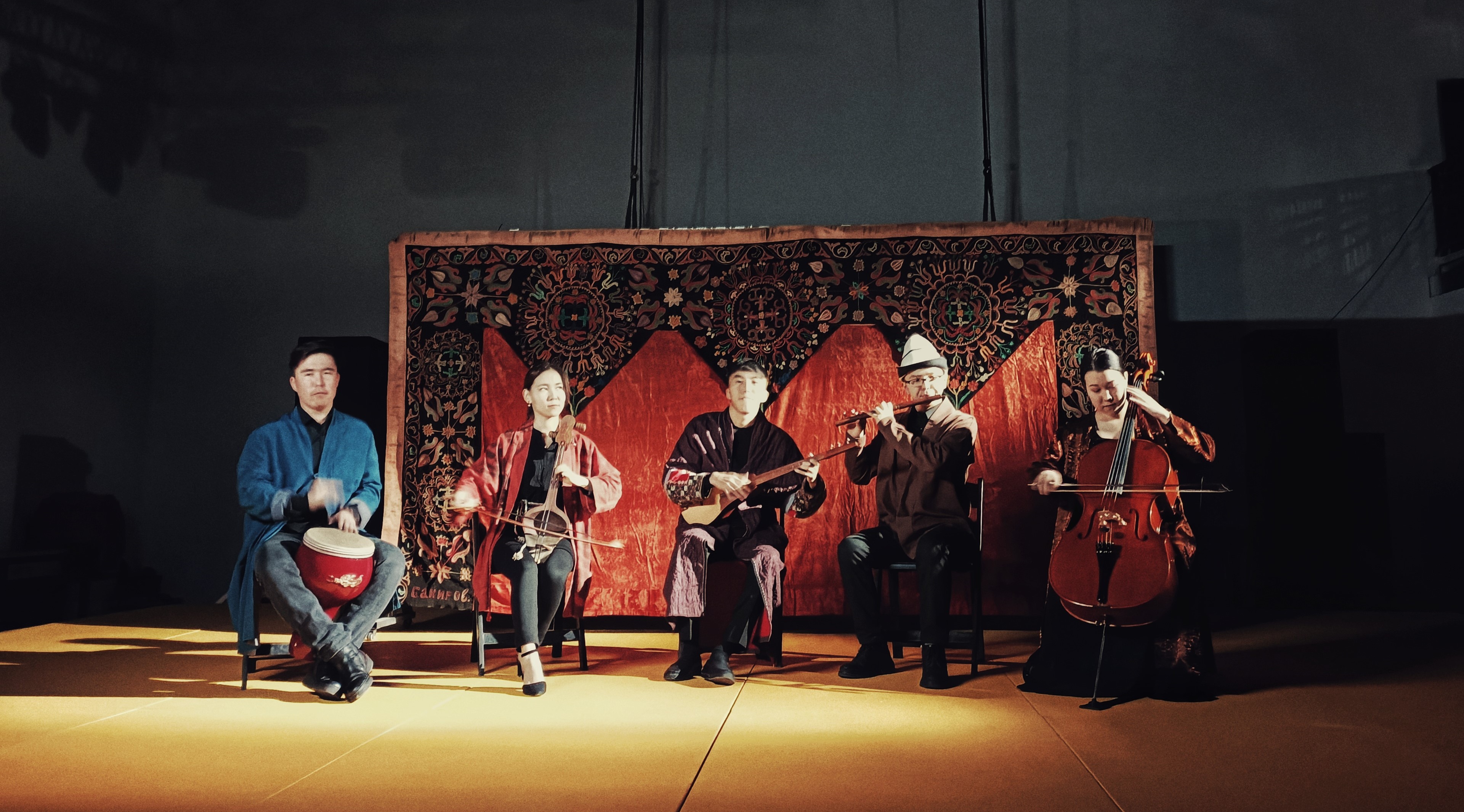 The collection closely resembles the archival originals, observing artistic, stylistic, and performing characteristics of each piece of music. It is relevant for students at all levels in professional music institutions, senior classes of children's music and art schools, music schools and colleges, and freshman and sophomore years in universities.
The book is developed within the framework of the project "Kyrgyz Kairyk". Since 2018, three international conferences on Kyrgyz traditional music have been organised, which resulted in the understanding of the need to first create a musical manual and gradually introduce Ethnosolfeggio into the educational process. The new collection is the first edition, and will be supplemented and enriched further with a belief that it will faithfully serve in the preservation of Kyrgyz traditional music.
Support for this Project has been provided by the Public Fund's "Institute for Sustainable Development Strategy", and the Kyrgyz National Conservatory. Other contributors include N. Nyshanov, A. Omorova, E. uulu Ishenbek, and D. Birimkulov.