 Dinara Musabekova Memorial Lecture Explores Digital Citizenship
Competencies needed to become true global digital citizens and steps to protect personal data as well as resist cyberbullying and scamming were the key themes of this year's Annual Public Lecture, organised by UCA's Civil Society Initiative in memory of its Founding Director, Dinara Musabekova, which focuses on issues facing the development of civil society. Through her dynamic leadership, Musabekova achieved remarkable results in a short period of time and is remembered for her passion, intelligence, and leadership skills, which will be an inspiring legacy of UCA.
The session, themed "Digital Citizenship: Challenges and Opportunities of the Digital Era", was delivered by Tattuu Mambetaliyeva, Lead Partner of the International Consortium for the Development of Digital Legislation. The audience comprised members of civil society, academia, and international organisations. The speaker underlined that as digital legislation is being actively developed around the world, it will be crucial to strike a balance between the digital rights of individuals and national security. Individual users need to practice good "digital hygiene" and minimise leaving "digital traces".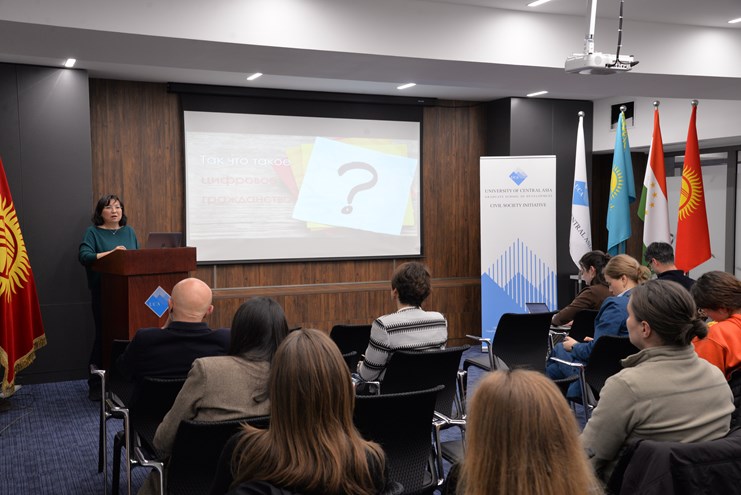 Tattuu Mambetaliyeva addressing the participants