 Second Cycle of School for the Advancement of Gender Equality Launched
In January 2023, the University of Central Asia's (UCA) Civil Society Initiative commenced the second cycle of the School for the Advancement of Gender Equality (SAGE) by holding a regional online workshop. This event brought together 53 participants representing civil society organisations and media promoting gender equality and women empowerment in Kyrgyzstan and Tajikistan.
During the workshop the participants engaged in discussions of challenges for gender equality in two countries including legislative gaps, and actors to be involved in the problem-solving process. The limited access to education, poor representation of women in state decision-making bodies, economic hardships, and lack of infrastructure for women's career development have been identified as key issues.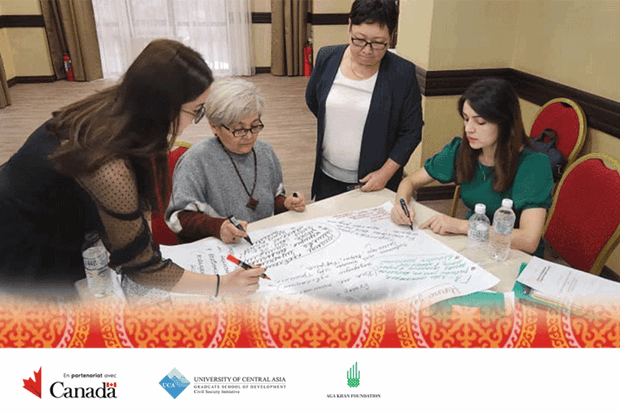 The purpose of  SAGE is to establish a platform for knowledge-sharing, peer-support, innovation, and advocacy on gender issues, strengthen the capacity of civil society organisations, women's groups, and community leaders to advance the public good, especially gender equality in Kyrgyzstan and Tajikistan. In 2021, 50 participants of the first cycle of SAGE from two countries successfully completed the full course and established the Community of Practice to exchange best practices.
Over 12 months, the SAGE participants will gain new knowledge and develop skills through a kickoff workshop, an advanced gender advocacy program, a small grants program, and a final regional forum. Best school graduates will be able to secure grants to conduct research activities on gender-responsive and gender-transformative policies in their communities.
SAGE is supported by the Government of Canada, through Advancing Gender Equality through Civil Society (AGECS) under the Foundations for Health and Empowerment (F4HE) program in Kyrgyzstan and Tajikistan.
For further information about SAGE: cis@ucentralasia.org