 Empowering Gender Equality Advocates in Central Asia
The School for the Advancement of Gender Equality (SAGE), a project of the University of Central Asia's Civil Society Initiative, recently released findings of nine research projects on gender-related challenges and trends. The findings of the research, carried out by CSOs in Kyrgyzstan and Tajikistan, were presented to an audience of over a hundred made up of academia, government officials, journalists and renowned experts from Tajikistan, Kyrgyzstan, Kazakhstan, and Uzbekistan.
The research findings highlighted how negative gender attitudes and stereotypes continue to hinder women's progress in socio-economic and political spheres. The research also made the case that eradication of discriminatory practices need close collaboration amongst the state, the civil society, and the society at large.
SAGE supports participatory research, evidence-based interventions, and advocacy efforts in a wide range of gender issues in the Central Asian context. It also works on ensuring that women in rural communities have access to finance, employment and healthcare and are also able to fully participate in the digital economy. SAGE also promotes integration of female migrants into the mainstream and combats stigma and discrimination against women with HIV or those released from detention.
Gulbahor Makhamova, Chairperson of the National Association of Businesswomen of Tajikistan, presented her findings on stereotypes hindering women in the economic sphere. Makhamova stressed that women's entrepreneurial endeavors often require the consent of their husband's family, and that too, only if her 'household duties' are not affected. Jamal Frontbek Kyzy, head of the Progressive Public Association of Women "Muttakallim," shared her experience of working in women's rights for over 20 years. She also spoke of connections between gender and ecology and health.
SAGE is supported by the Government of Canada, through Advancing Gender Equality through Civil Society (AGECS) under the Foundations for Health and Empowerment (F4HE) program in Kyrgyzstan and Tajikistan.
Watch highlights of the event in Bishkek and Dushanbe.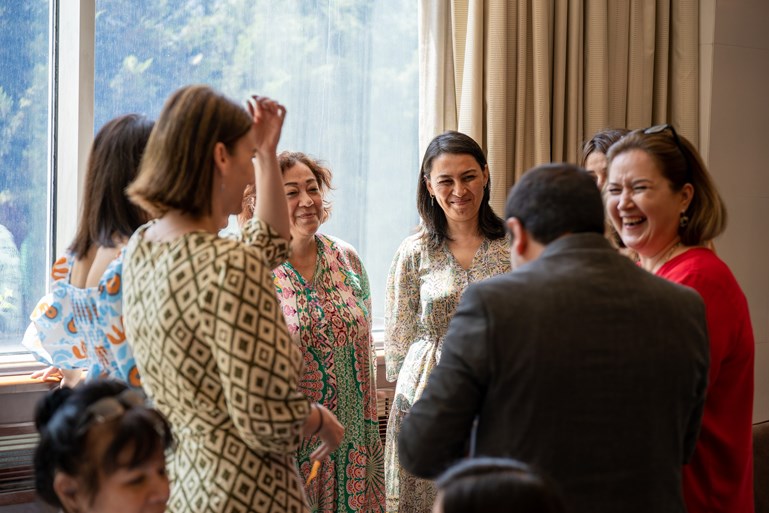 Participants of SAGE presentation engaging in group discussions in Dushanbe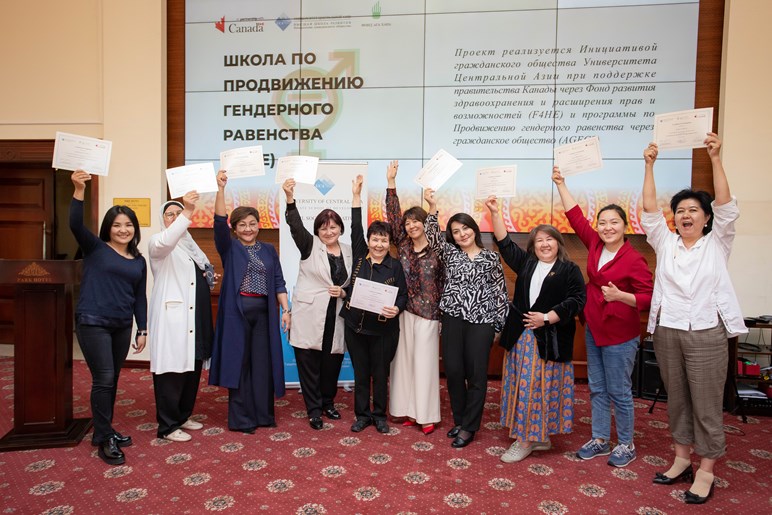 The second cohort of SAGE in Bishkek proudly presenting their certificates of completion