 UCA Training for Kyrgyz Parliament Staff in Digital Skills
The University of Central Asia (UCA) conducted a training session on digital skills and digital information management for the staff of the Kyrgyz Republic's Parliament. The session focused on equipping the participants with essential knowledge in information security, data protection, and cybersecurity.
In his welcome remarks to the training participants, Zamirbek Kozhomuratov, Deputy Minister of Digital Development of the Kyrgyz Republic, emphasized the significance of digitalization in the global economy. He said, "The use of digital technologies allows us to expedite and simplify work processes, reduce production costs, facilitate interactions between the state and citizens, and improve the quality of public services.".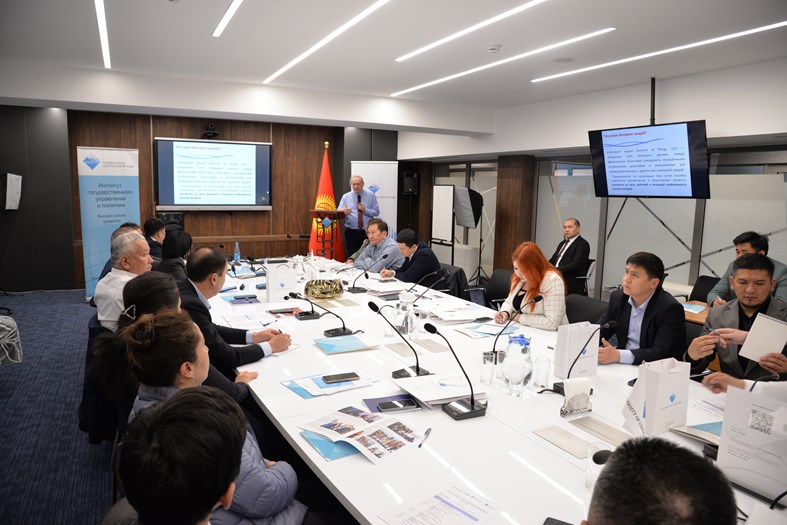 Dmytro Zubov, UCA's Associate Professor of Computer Science addressing participants of the training session
This partnership of UCA with the Ministry of Digital Development as part of the Digital CASA - Kyrgyz Republic project aims to equip government officials with the necessary skills to navigate the evolving technological landscape in the country. The team of experienced UCA instructors provide high quality interactive sessions tailored to the specific needs of the participants, ensuring they gain practical skills that can be immediately applied to their daily work.
Alaybek Alymbaev, First Deputy Head of the Parliament Staff, stressed the importance of the topic at the state level. He noted, "The institutional development of the parliament involves seminars on the concept of digitalization of the state, cybersecurity, discussion forums, and thematic trainings. The knowledge and skills acquired from such seminars and trainings proved useful in our daily activities, enhancing our communication and professional skills."