 SPCE Instructor Honoured as Innovative Teacher of the Year 2023
Sarvinoz Komilova, an English Language instructor at the University of Central Asia's (UCA) School of Professional and Continuous Education (SPCE) Learning Center in Bokhtar, Tajikistan, has been honoured with the "Innovative Teacher of the Year 2023" award by the English Without Borders (EWB) Network in recognition of her innovative use of technology in the classroom.
In her demonstration lesson for the competition, Sarvinoz masterfully demonstrated how social media, often perceived as a distraction, can be transformed into powerful tools for teaching English grammar and vocabulary.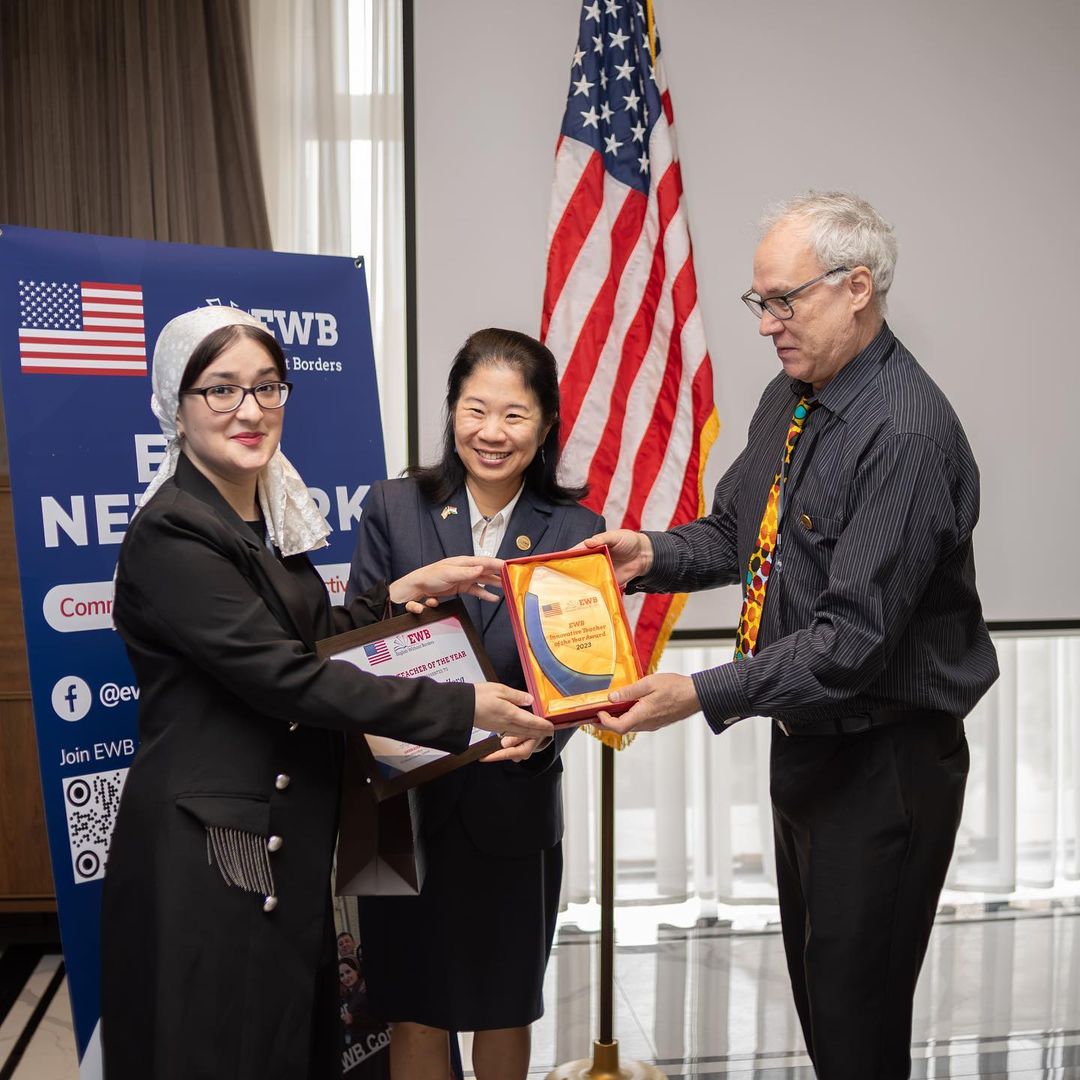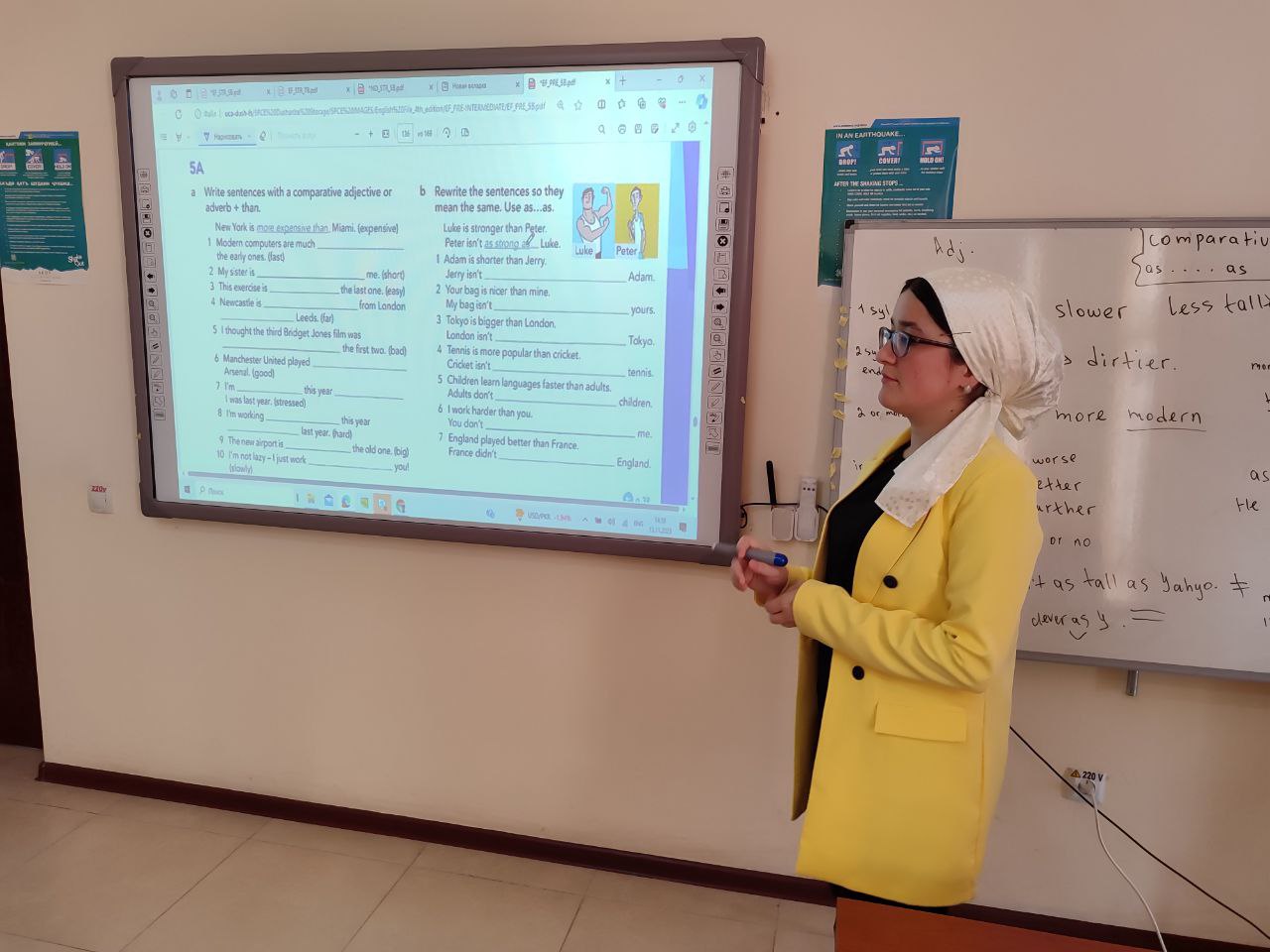 Evaluators praised Sarvinoz's demo class for its variety of activities, introduction to unfamiliar social media platforms, and tips for more interactive language teaching.
Reflecting on her demo class, Sarvinoz states that the choice of topic was greatly influenced by her personal path towards mastering English language. "My journey with English language started as a self-learner and social media was a useful tool for learning new vocabulary, improving my listening, and honing my overall language skills. Even today, being an experienced English teacher, I continue using social media to improve my knowledge and learn new trends that can be implemented in my classes." - said Sarvinoz Komilova.
As a part of her well-deserved recognition, Sarvinoz received a statuette and a prize and also the opportunity to share her expertise with a wider audience by presenting her lesson as a masterclass during the EWB National Conference 2023 in Dushanbe which brought together over 100 English language teachers and scholars from around the world.
Expressing gratitude for the support and growth opportunities at SPCE, Sarvinoz stated, "I am particularly grateful for the Teaching Knowledge Test certification training at SPCE, which has given me a deep understanding of English language teaching principles and practices, helping me to deliver effective lessons."
---
Subscribe to the University of Central Asia's News and Announcements: