UCA's School of Professional and Continuing Education (SPCE) is a leading provider of post-secondary, short-cycle education in Central Asia. In 2006, UCA established its one of the schools in Naryn town, Kyrgyz Republic, where the population is about 200,000 in the region and about 35,000 in town. In 2010, SPCE operated a Learning Centre in Bishkek City. 
SPCE offers 20 programmes in 7 areas of study covering a broad range of knowledge and skills such as accounting, entrepreneurship, English, Russian, German languages, mental math and speed-reading for children, business-planning, Academic Achievement Programme (AAP) for school students, and Information Technology (IT) for all ages. These are provided in a flexible learning format that improves graduates' employment and income-generating opportunities and opens pathways for lifelong learning.
SPCE has two learning centres in Kyrgyzstan located in Naryn and Bishkek.
SPCE organizes various events throughout the year including Global Money Week, olympiads, contests, debates, English-speaking clubs, open houses, and many others. It also invites guest speakers to conduct workshops and lectures. At the end of each programme, SPCE conducts graduation ceremonies to award students with certificates.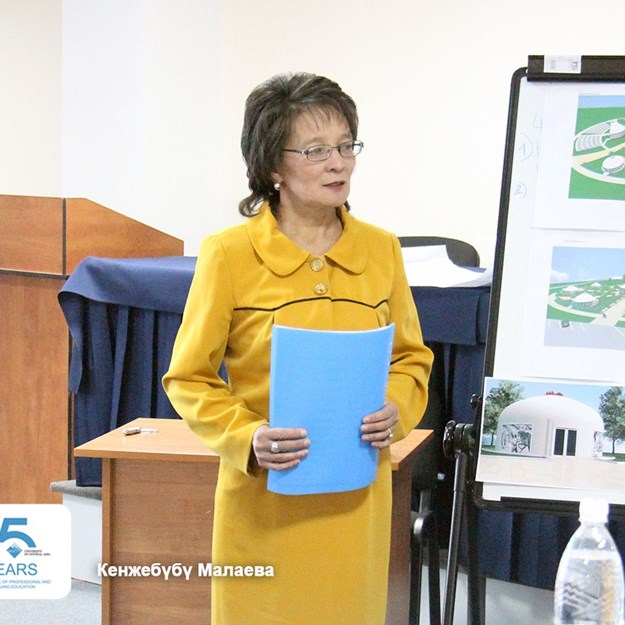 Alumni Success
Kenzhebubu Malayeva is a graduate of SPCE's Entrepreneurship programme in Naryn, Kyrgyzstan. She received a loan in the amount of 350,000 KGS with a low interest rate, and a grant in the amount of 28 million KGS from the Community Development and Investment Agency for the construction of a kindergarten. She is planning to take the course on "Small and Medium Business Management" at SPCE in the nearby future.