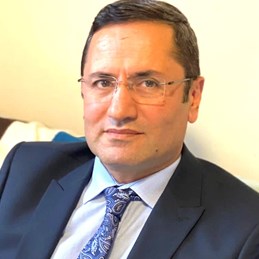 Dr Abdulmamad Iloliev is the Director of the Aga Khan Humanities Project at the University of Central Asia's Graduate School of Development.
Prior to joining the UCA he worked as а Senior Research Associate, translator and lecturer at the Institute of Ismaili Studies in London. He had also held a number of research and teaching posts in Canada and the United Kingdom including research fellowships at the University of London's School of Oriental and African Studies and the University of Sussex's School of Global Studies.
He holds a PhD and an MPhil in Middle Eastern and Islamic Studies from the University of Cambridge (United Kingdom) and a Diploma with distinction in History from the Dushanbe State Pedagogical Institute.
His primary research interests focus on the study of history, literature, folklore and mysticism of Central Asia. Dr Iloliev is the author of four monographs, seven translated book volumes and several peer-reviewed articles and book chapters.