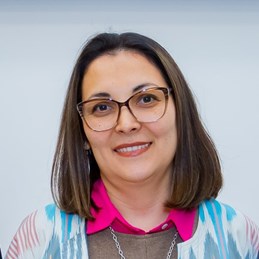 Dr Madina Junussova is a Senior Research Fellow at the Institute of Public Policy and Administration of the University of Central Asia (UCA) and a CERGE-EI Foundation Teaching Fellow. She has 20 years of academic and research experience in urban and regional planning and policy analysis. In 2017, she contributed to the OECD Urban Policy Review: Kazakhstan. In 2018, she served as an Expert Member of the External Reference Group for the Children's Rights and Urban Planning Initiative of the United Nations International Children's Emergency Fund (UNICEF). She has ten years of experience in capacity building of civil servants and urban planners and five years of experience mentoring young researchers. Since 2022, as part of the UCA IPPA team, she has facilitated the SIPA Regional Knowledge Network on Sustainable Infrastructure in Central Asia. As an active and long-standing member of the International Society of City and Regional Planners (Isocarp), she plays the role of the General Co-Rapporteur of the World Planning Congress (WPC) 59 with the Urban Economy Forum (UEF)5 "For Climate Action, Urban Finance" to support "Climate-responsive Planning for Equitable Places & Communities" in Toronto. Her research interests include sustainable urban and regional development, evidence-based policymaking, and policy monitoring and evaluation.
Education
PhD in Public Policy, Carleton University, Canada. 2018. Doctoral Research: "Local Government and Economic Development in Kazakhstan."
Candidate of Science in Architecture from the K. I. Satpayev Kazakh National Research Technical University, 2010.
Masters Degree in Architecture and Urban Design from the Kazakh Leading Academy of Architecture and Civil Engineering, Kazakhstan, 2003.