 Celebrating Diversity and Fostering Pluralism in Central Asia
In 2021, the University of Central Asia has supported various projects, produced publications and documentaries, and organized events to celebrate the diversity of Central Asian countries. With a mission to unite differences and foster pluralism among mountain communities, UCA has worked towards building networks within various communities to help preserve the rich heritage of Central Asia.
In June, UCA's Cultural Heritage and Humanities Unit research fellows visited local communities living in the highlands of Pakistan, Kyrgyzstan and Tajikistan as part of the Global Challenges Research Fund Resilience Silk Route Network. UCA along with Laajverd NGO (Pakistan) and Durham University (UK) studied threats and opportunities presented by the transit corridor development in Northern Himalayas to build a lasting communication channel between South-South countries.
To present its findings, CHHU along with its partner organisations is organizing a series of exhibitions in Kyrgyzstan, Tajikistan and Pakistan, Imagined Futures: Transit Corridors in High Mountain Asia, to present the knowledge within these communities through stories of engagement, survival, resilience, and perseverance of living in regions known as remote yet connected through a network of highways.
Among many of its initiatives to preserve the local and regional culture of Central Asian countries, one of the important projects led by UCA was to organize the first National Museum Forum in Kyrgyzstan. Gathering more than 50 museum specialists from Kyrgyzstan along with several other international participants in September 2021, the goal of the forum was to unite individual efforts towards the preservation and development of museums in the country. The forum led to the development of a sustainable model that can contribute to the consolidation of museums and implementation of strategic initiatives involving local communities and simultaneously improving their quality of life.
As part of the Central Asian Museum Development Programme, CHHU also supported the Art and Research Exhibition named Phantom Memories organized at the Karakol History Museum in September. In the memory of lives lost during the Central Asian Revolt in 1916 also known as Urkun, the exhibition was an artistic visual installation based on the family histories of the descendants of Urkun.
Responding to the rapidly changing context of cultural development, researchers at CHHU launched Cultural Production Series in 2021 to explore innovative ways of engaging with cultural and historical heritages. The series comprises short films, creative multimedia texts, and music and theatre to engage a wider audience by using mass media tools and digital technology. As part of the series, CHHU produced a short film named Akkel (Grace) based on the oral folk art of Kyrgyzstan. Directed by a research fellow at UCA, Akkel featured a local man Rysbek, who has dedicated his life striving to preserve an almost forgotten tradition of oral storytelling in Kyrgyzstan. Similarly, CHHU also supported the organization of a musical performance Jaralysh (the Origin) encouraging creative youth of Kyrgyzstan to come together and rethink cultural and spiritual meanings of musical cultural heritage. The performance of Jaralysh was influenced by an epic tale of Manas, which is known to be a classic centrepiece of Kyrgyz literature.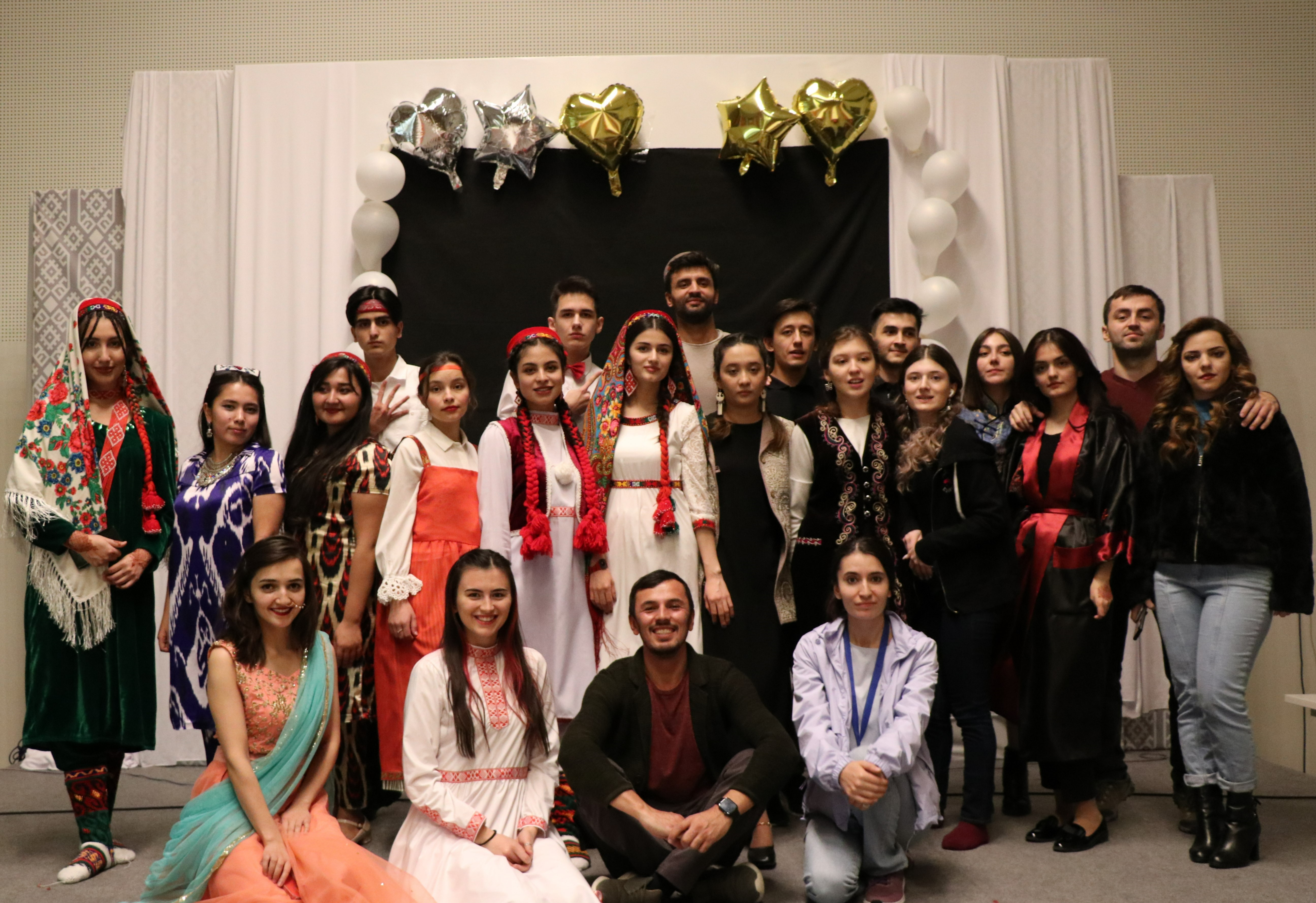 Following its mission of producing academic literature as a research university, UCA's Cultural Heritage and Humanities Unit is publishing a textbook, Ethno Solfeggio, in December to preserve and develop traditional Kyrgyz music through the musical notation manual for musicians. The textbook is developed to create basic universal educational literature for musicians of all levels, which will be followed by providing training seminars for the application of textbook materials to increase human resources.
CHHU also published a research paper on the musical instruments, rabbob and daf, which are used for the expression of multiple interconnected identities in Badakshan in Tajikistan. The paper discusses how the collapse of the Soviet Union brought religious, national and cultural consciousness to the lives of people. The reintroduction and revitalization of these instruments were significantly performed by rabbob makers and musicians, and it can be witnessed through performances during cultural programmes, festivals and national events. The paper argues that these instruments play an integrative function in articulating and elaborating ethnic, gender, religious, musical, and national identities.
Within the framework of the research cluster, UCA's School of Arts and Sciences (SAS) also organized a seminar on Pamiri languages in November 2021 to discuss the history, trends and tradition, field research, publications, and digital projects produced. Belonging to the Eastern Iranian group of languages, the Pamiri languages significantly reflect cultural pluralism within the mountainous regions of Tajikistan, Afghanistan, China and Northern Pakistan. Scholars, faculty and students from the University of Central Asia, the Higher School of Economics (Moscow), Institute of Linguistics (Russian Federation), Khorog State University (Tajikistan) and the Institute of Humanities (Tajikistan) came together in Khorog to serve as a catalyst in producing digital database and developing a unified system of alphabets and dictionaries of the respective languages.
Every year, SAS also organizes diversity and pluralism week to celebrate differences and encourage students, faculty and staff to appreciate the uniqueness of every human. During the week they gather to cook national dishes, perform traditional dances, watch historical films and exchange cultural knowledge.