 UCA and UNBC Collaborate to Expand Education and Research in Central Asia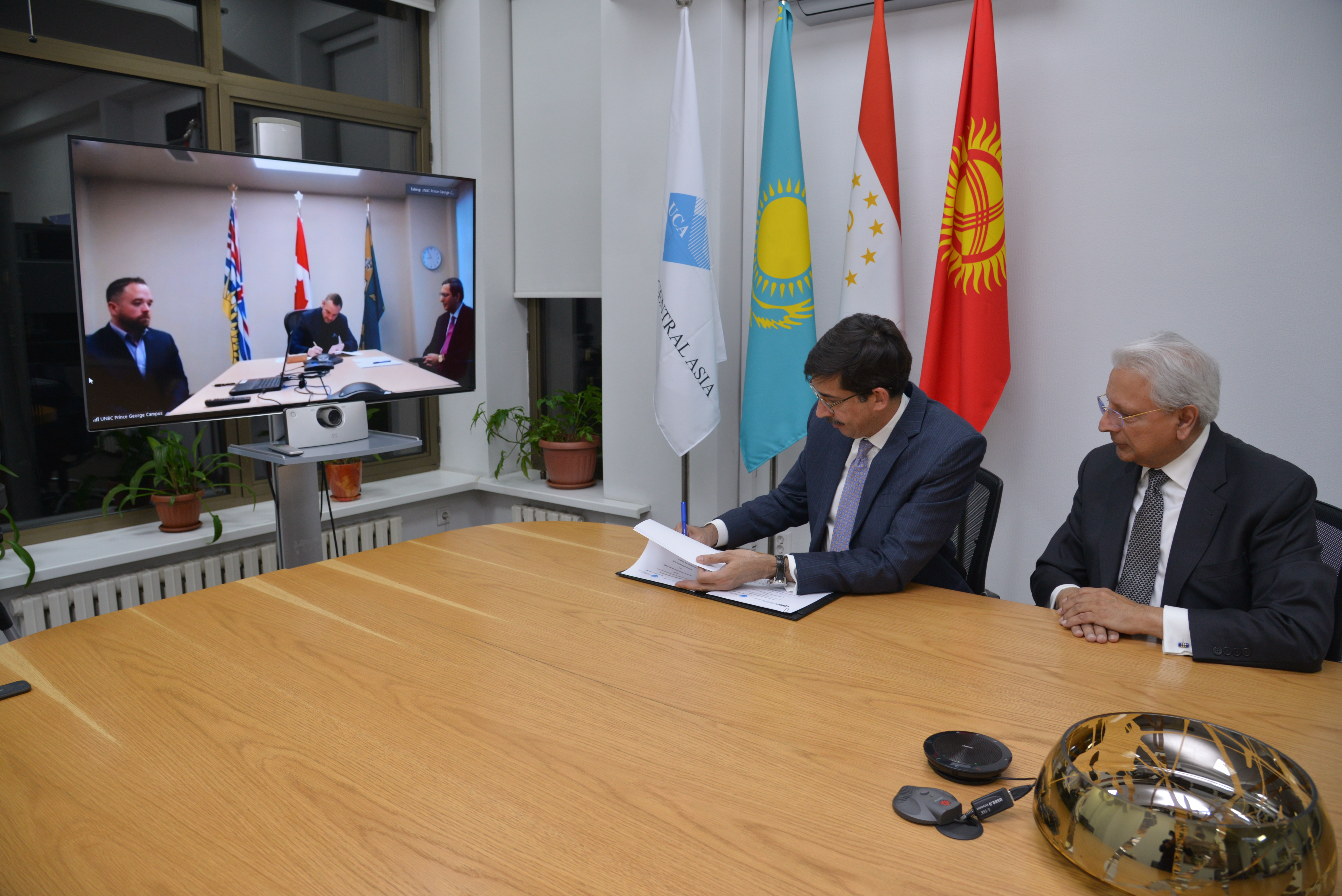 Sharing a common interest in societal impact through nurturing compassion and inspiring a better quality of life for the communities, the University of Central Asia (UCA) and the University of Northern British Columbia (UNBC) signed a Memorandum of Understanding (MoU) that will further encourage an exchange of scholarly publications, development of collaborative educational and research programmes, and discussion of academic and administrative developments through symposia, seminars and conferences.
MoU signed by both parties on 5 November 2021 is aimed at enhancing educational, and research and development opportunities for faculty, staff, students and alumni. As both universities are working towards graduating knowledgeable, skilled, and creative individuals, this joint partnership will further contribute to promoting leadership and innovation for the development of mountain communities.
"This agreement with the University of Central Asia will facilitate teaching and research collaborations and allow for more opportunities for student exchanges," said Dr. Geoff Payne, UNBC's Interim President. "We are fortunate to have graduate students from UCA join us already at UNBC and are benefiting from the knowledge they have shared as they continue their studies here. We are looking forward to advancing this partnership with both UCA and the Aga Khan Development Network."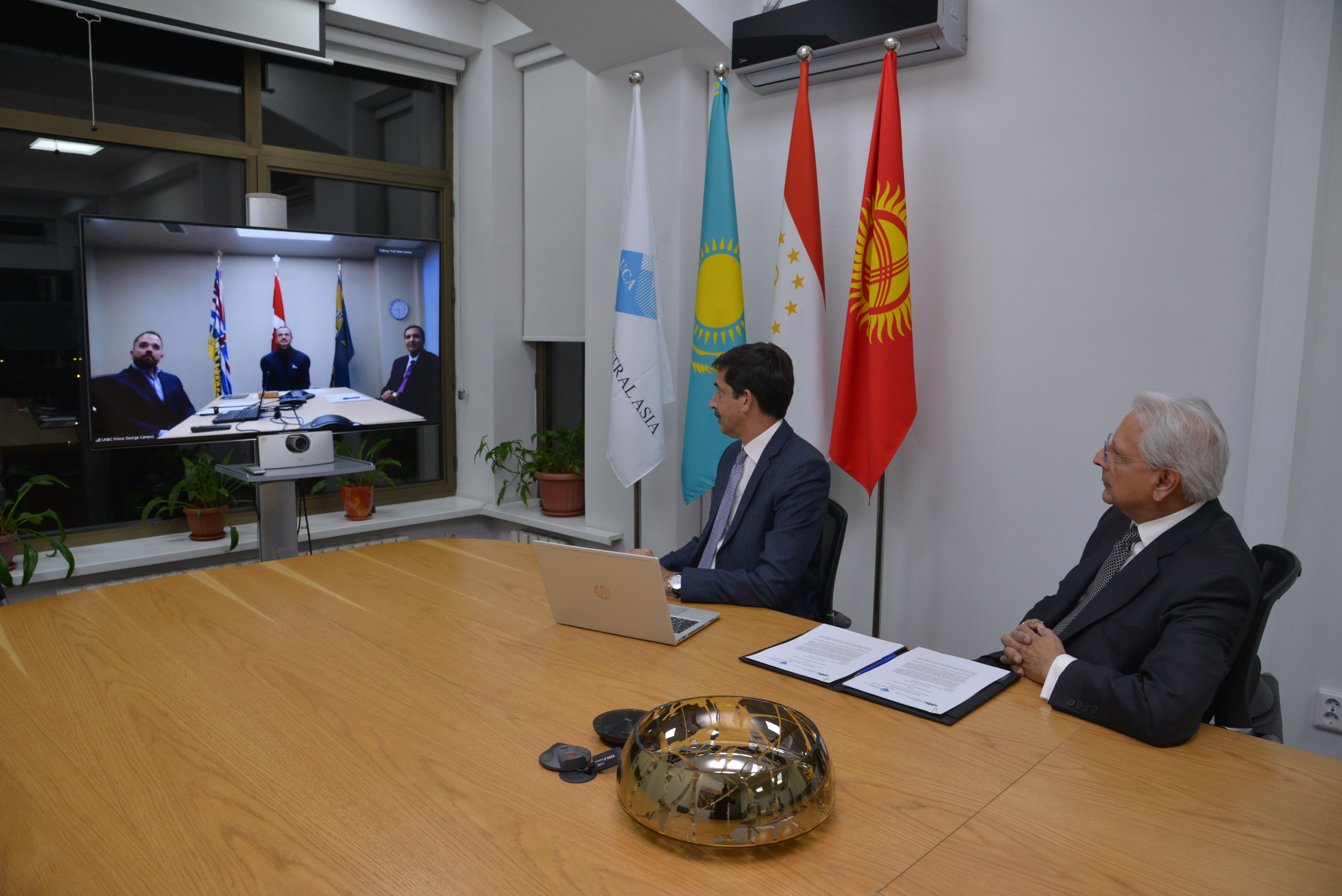 Extending its support to UCA, UNBC has committed to charging domestic tuition rates to graduates from UCA and other agencies of the Aga Khan Development Network, UCA's parent organization.
"The MoU with UNBC will open doors of opportunities for young and brilliant minds from the Central Asian region. There is no doubt that this region is a treasure trove of knowledge and research opportunities, and UCA is playing a key role in building bridges between Central Asia and the world," said Prof Sohail Naqvi, Rector of the University of Central Asia.