 UCA and Tcell Sign Memorandum of Understanding
Extending its partnership with Tcell, a leading cellular operator in Tajikistan, the University of Central Asia (UCA) signed a Memorandum of Understanding to further foster and strengthen their collaboration for promoting career growth and professional development in the region. The Memorandum signed on 22 September 2021 acknowledges the value and benefits of working together in addressing the shared concerns with respect to the development of human resources.
"UCA is looking forward to furthering our mutual interests in the development of human capital for the long-term benefit of both our institutions," said Prof. Dr. S. Sohail H. Naqvi, Rector, UCA.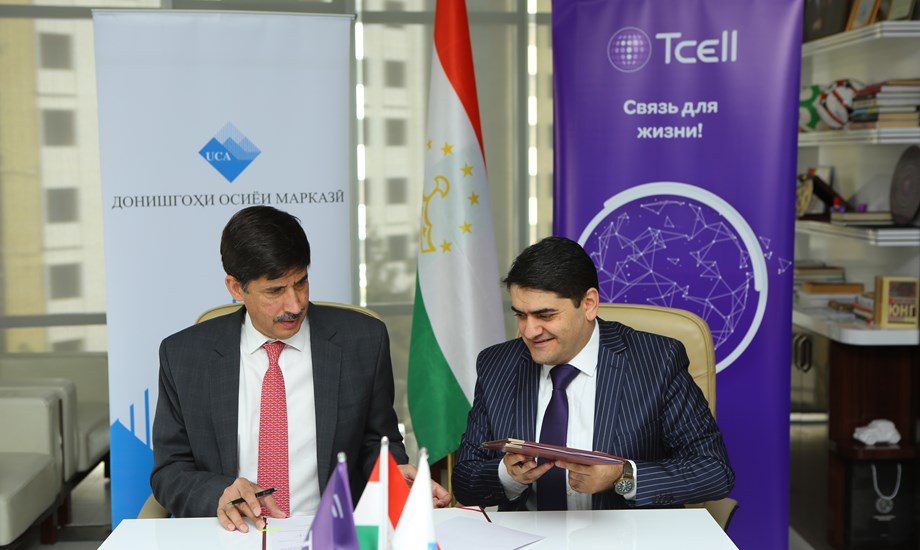 As a research university, UCA aims to comprehensively study and analyse the issues related to human resources at Tcell, along with setting goals and objectives to increase the level of competence of Tcell's staff. UCA will also study and provide recommendations for the development of advanced technologies in the field of personnel management.
"Tcell is very pleased to have signed this memorandum with UCA in the area of human capital development. As one of the leading telecommunication companies in Tajikistan, we will strive to continue our research with UCA in different directions to become even more advanced," said Ozodkhon Davlatshoev, CEO of Tcell.
The MoU builds on the development of an Executive Education Programme delivered earlier this year to Tcell executives by UCA. Organised in collaboration with Cambridge Judge Business School, UCA designed a unique programme to support Tcell to position its brand for growth in post-pandemic environment.