 AKDN Agency Heads Meet New Naryn Governor
On July 18, 2022, Dr. Sohail Naqvi, Rector of the University of Central Asia (UCA) met with Mr. Altynbek Ergeshov, Presidential Plenipotentiary Representative in Naryn Oblast. The meeting was also attended by Dr. Barkat Fazal, Diplomatic Representative of the Aga Khan Development Network in Kyrgyzstan, and Ms. Davlatsulton Dorgabekova, Chief Executive Officer of the Aga Khan Foundation in Kyrgyzstan.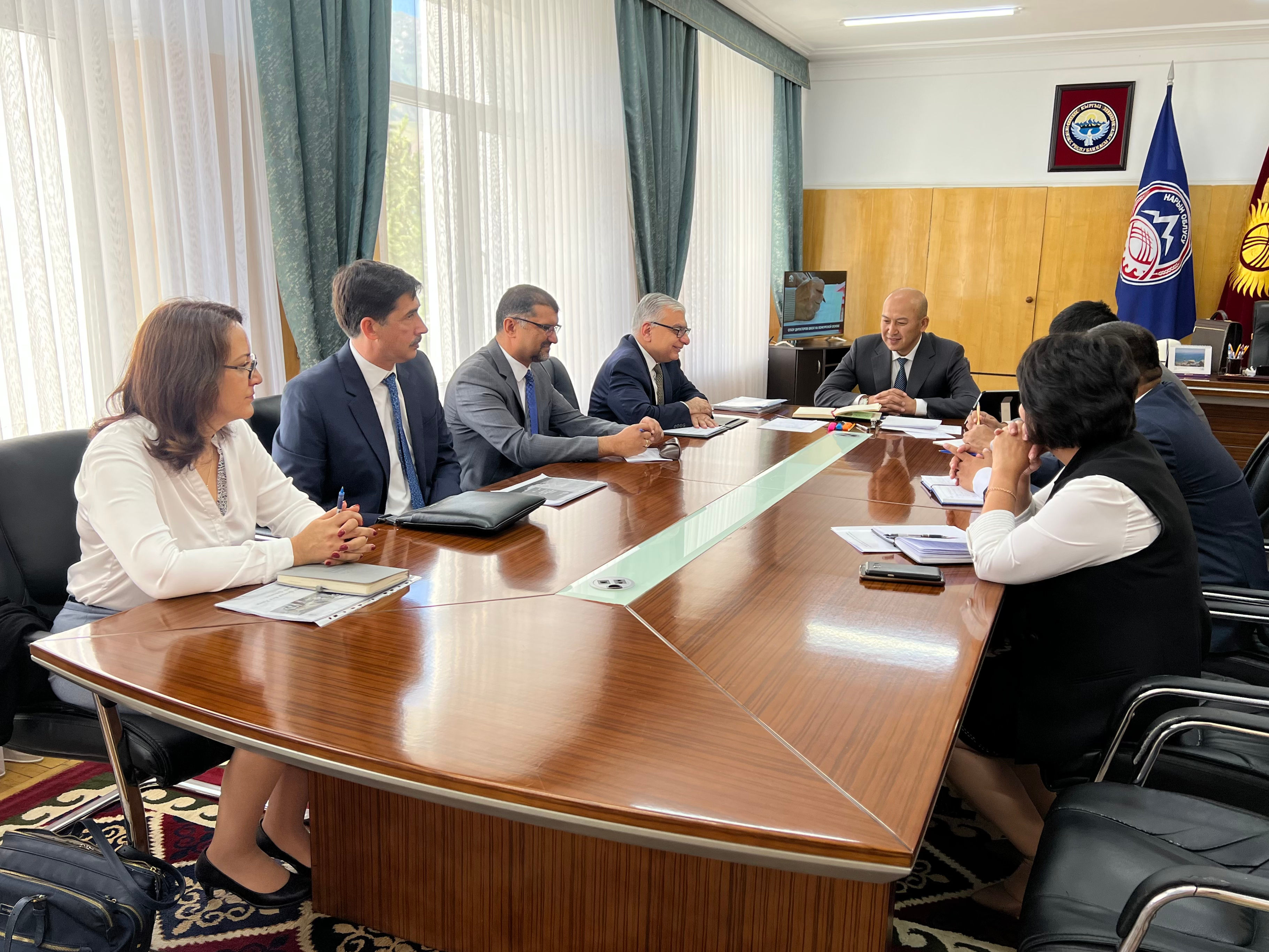 At the meeting, Dr. Sohail Naqvi congratulated Mr. Altynbek Ergeshov on his new appointment as Governor of Naryn and wished him much success. The participants discussed current and future areas of collaboration to improve the quality of life in Naryn province. Mr. Altynbek Ergeshov was briefed on the various activites of AKDN in Naryn, and more broadly Kyrgyzstan, and also visited UCA's Naryn campus and toured the facilities.  He said that the opening of the University of Central Asia in Naryn opens broad social, economic, intellectual, and cultural opportunities for residents of the region, and he looks forward to close collaboration and partnership with UCA and other agencies of AKDN.