 Nurbek Nisharapov: From SPCE Alum to Country Head
"I was in the ninth-grade when the University of Central Asia was founded by treaty with the Governments of Kyrgyzstan, Tajikistan and Kazakhstan in 2000. I had no clue how significant this University was going to be in the region," said Nurbek Nisharapov, Country Head of the School of Professional and Continuing Education in Kyrgyzstan.
Nurbek's affiliation with UCA dates back to 2007, when he joined SPCE to attend a course to train as a Mountain Tour Operator, "It was a very fulfilling course. I did not study in the modern building that SPCE has today, but the enthusiasm and knowledge I learned will stay with me throughout my life."
A native of Naryn, Nurbek began working at SPCE as a Communications Intern in 2011 after graduating from the Naryn State University and Yuan Ze University (Taiwan). "At that time, I could not comprehend the mission of UCA or understand the impact of quality education on young lives, but fortunately today's generation knows the application of these learned concepts."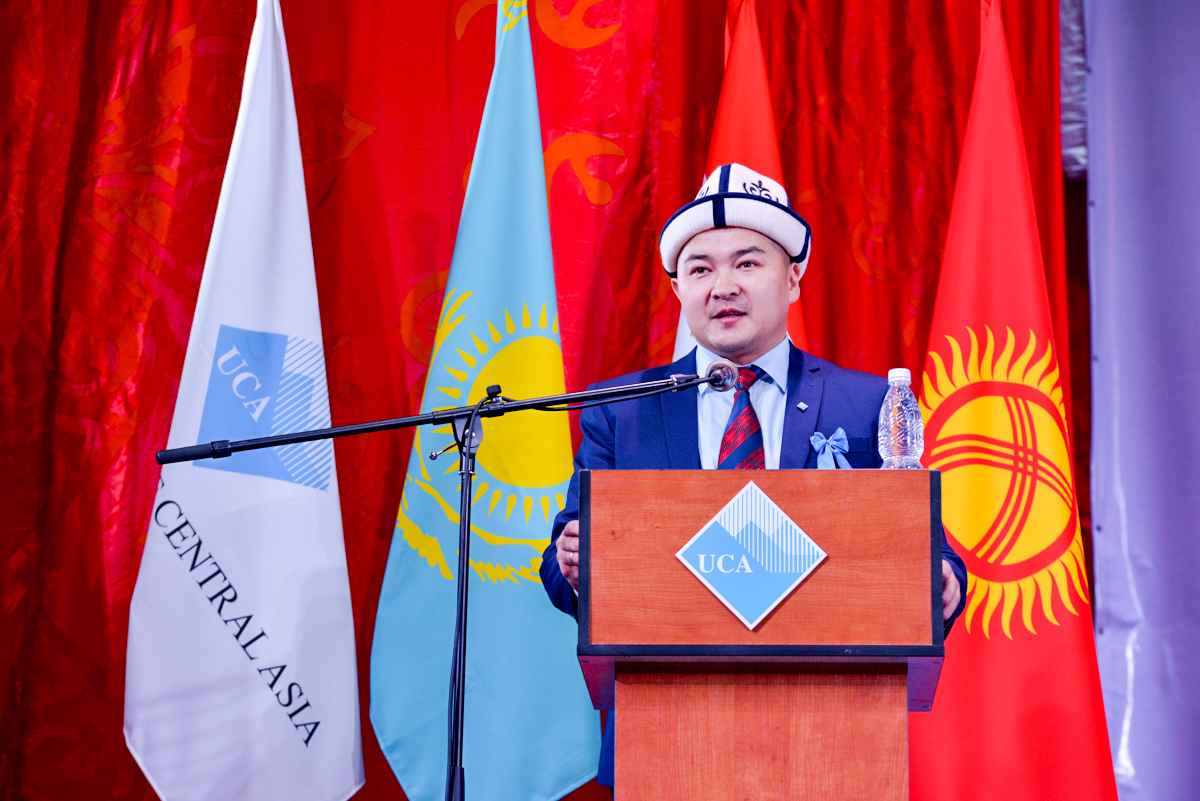 Respoding to why he chose to return to Naryn, he shared a beautiful Kyrgyz saying that translates as: "The salt of Naryn is very strong, the one who chooses to engage with the region can never really leave." Nurbek said that he connects with the community and understands its needs and aspirations. "I am sure that Naryn holds the potential to be an educational hub of the nation. Even if the younger generation fly abroad, they will come back one day to serve the region."
The Aga Khan Development Network and the University of Central Asia are creating opportunities for youth of the region to actively participate in the development of their respective countries in Central Asia.
Nurbek has not been only playing a role of leader and mentor at SPCE,but his office remains open to anyone struggling with personal or professional issues. In February 2022, for the second time, he was elected as Chairman of the Board of Trustees of Naryn State University. Nurbek also voluntarily serves on the Board of Education of Naryn Town, and as Deputy Member of the Board of Social Affairs (Town Council).
SPCE Kyrgyzstan has received several awards and recognitions during Nurbek's term. In 2021, SPCE Naryn was given the Best Partner Organisation award during ceremony organised by the Naryn government, where Nurbek himself was also honored with the Best Young Manager Award.