 Young Female Entrepreneurs of Afghanistan
Amidst the humanitarian crisis in Afghanistan, the University of Central Asia organized its first Entrepreneurship Programme Leaders exhibition to display products produced by the graduates of the School of Professional and Continuing Education (SPCE) in Faizabad.
Over 100 SPCE learners, their families, and representatives from local banks attended the exhibition encouraging female entrepreneurs to showcase their exceptional skills and products.
"We did not expect to sell any of our confectionary items, but ended up making 100% profit at the exhibition," said Khajistan Farjam and Mahasiba Azimi, SPCE graduates.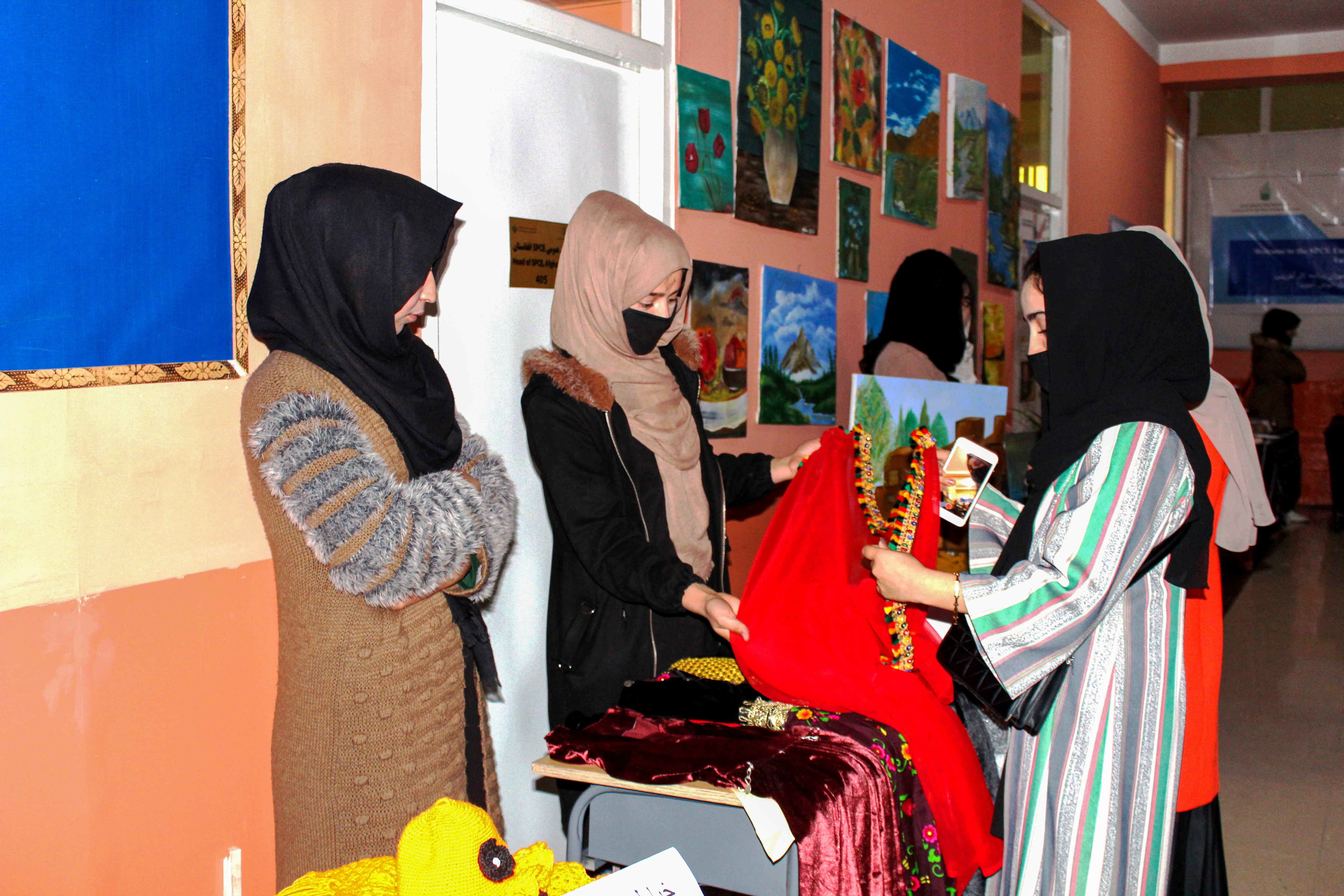 SPCE offers entrepreneurship programmes to enable young Afghans to generate incomes by establishing small or medium scale businesses. A diverse range of products were exhibited including confectionery, clothes, dairy products, paintings, homemade soaps, and food items.
"Alhough I learned technical skills of producing dairy products from the Aga Khan Foundation, I lacked understanding of establishing a business. SPCE provided me with knowledge to develop Unique Selling Points, which helped me launch my business. I ended up making 300% profit during the exhibition," said Hamisha Bahar.