 UCA Signs MoU with the Ministry of Industry and New Technologies of Tajikistan
As a further impetus to promoting digital transformation, where man and machine can interface and work together, the University of Central Asia (UCA) achieved another significant contribution in the field of Information Technology by signing a Memorandum of Understanding (MoU) with the State Enterprise "Project Development Center of New Industrial Technologies" of the Ministry of Industry and New Technologies of the Republic of Tajikistan on 22 October 2021.
The MoU recognizes efforts of both parties in the field of IT and encourages future joint projects within existing initiatives to enhance collaboration and explore new opportunities for development. State Enterprise and UCA aim to organize more events, such as roundtables, seminars, conferences, training programmes in Tajikistan to foster a relationship between academics, civil society, and government partners in the field of IT.
The State Enterprise also extends its support to the School of Arts and Sciences of UCA by offering 10 internship placements to undergraduate students of Computer Sciences as part of the mandatory Co-operative Education Programme offered.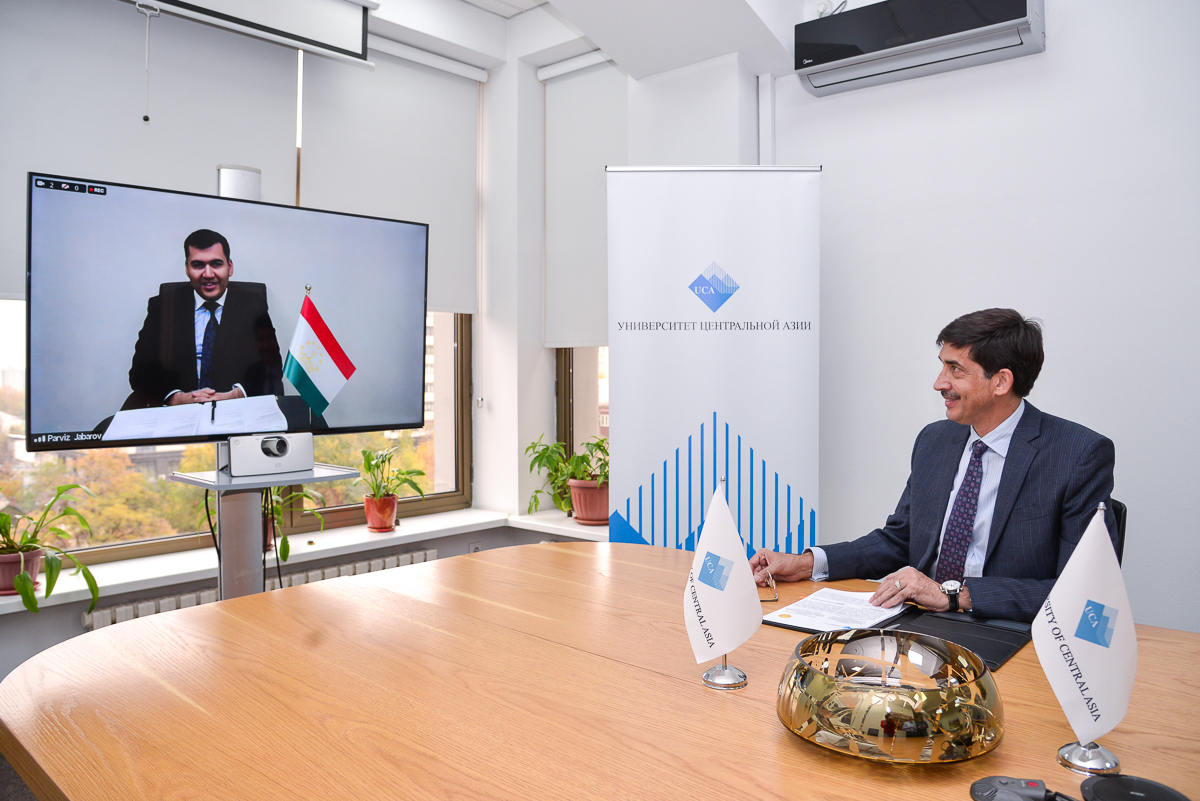 UCA and State Enterprise will also jointly support entrepreneurial ventures, and research projects at state universities to enhance computer science programmes. Both parties will also invest efforts in exploring and identifying the potential of establishing a High Technology Park in Tajikistan.