 Government Officials and Journalists in Tajikistan Graduate from SPCE
Over past five years, UCA's School of Professional and Continuing Education (SPCE) in collaboration with the US Embassy has implemented various projects including teaching English language to teachers, students, journalists, and government officials. On 31 October 2021, SPCE held a graduation ceremony for 37 officials and 29 journalists from various ministries and media outlets for successfully completing different levels of the Conversational English programme.
English for Journalists programme provided learners with the necessary English language skills to enable them to access news and materials relevant to their work. It also trained them to write articles and conduct interviews in the English language. The project is focused on improving English language vocabulary, grammar, and writing skills.
"I used to dream of moving abroad to learn English, but that dream has come true in my own country. I am grateful to the University of Central Asia and the US Embassy in Tajikistan for providing us an opportunity to excel at English language while continuing life with our families in our home country," said Etibor Hasanzoda, Journalist at TV Channel Jahonnamo.
English for Ministries aims at providing learners with the necessary language skills to enable them to communicate with their partners from international, diplomatic, and donor agencies, and access best practices of foreign countries in fields related to their work.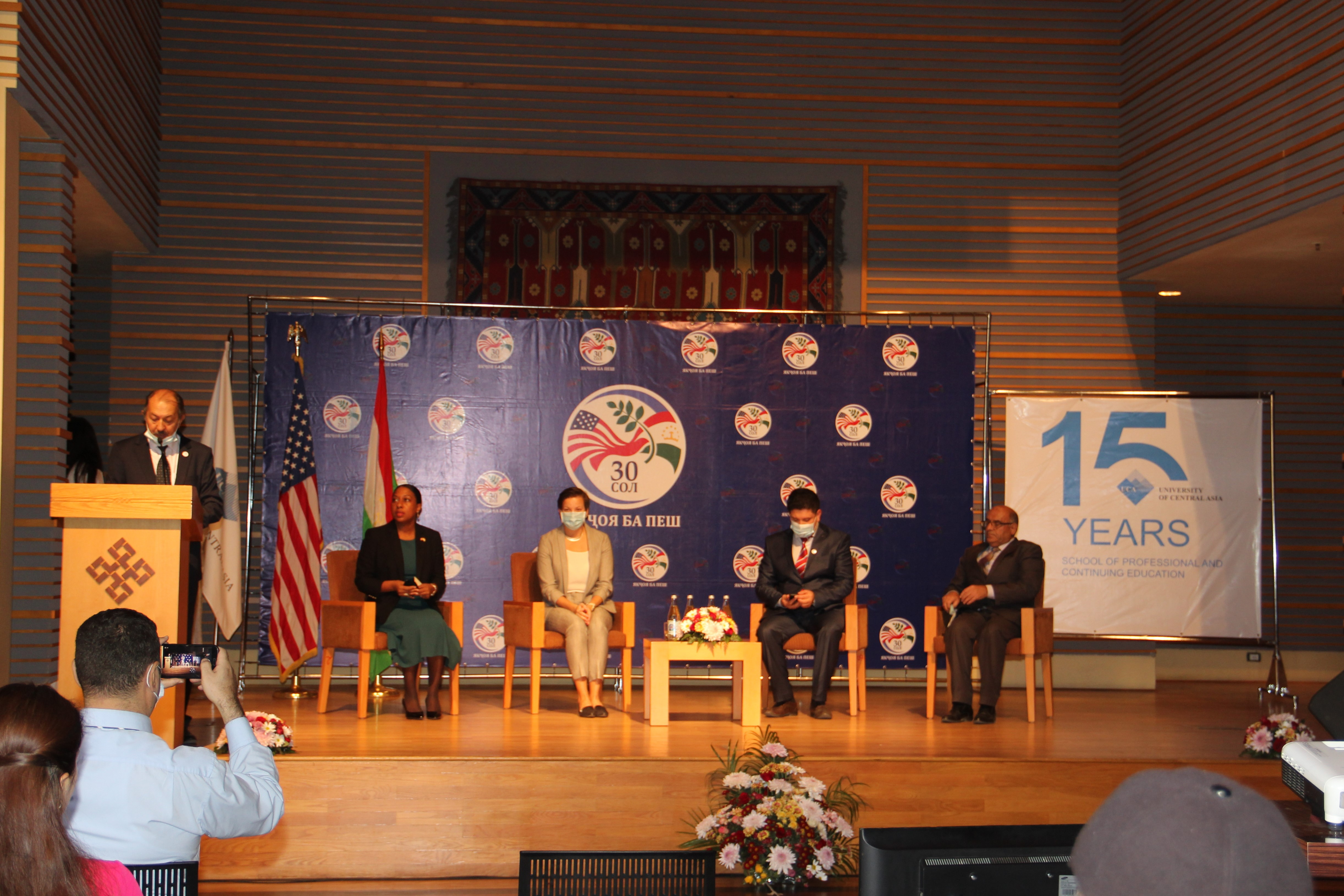 "I speak from experience when I say that learning a new language as an adult can be incredibly challenging…Learning is a life-long process, and learning a language is never complete. I encourage you to keep practicing and improving your English after this course. Your English skills will open doors for you in so many areas of your personal and professional lives," said Ms. Bridgette Walker, Deputy Chief of Mission at the US Embassy in Tajikistan.