 UCA and the Polish Academy of Sciences to Explore GBAO's Natural Resources
To explore the potential of research in the Gorno-Badakhshan Autonomous Oblast (GBAO) in Tajikistan, the University of Central Asia (UCA) signed a Memorandum of Understanding with the Polish Academy of Sciences Botanical Garden - Centre for Biological Diversity Conservation (CBDC) in Powsin in October 2021. With its unique geography, Khorog town in GBAO is home to the world's second-highest botanical garden holding thousands of high-mountain species and a variety of flora of great value to scientists.
In 2017, UCA inaugurated its second undergraduate campus in Khorog offering a BSc in Earth and Environmental Sciences, and a BA in Global Economics. With an abundance of natural resources available in the region and simultaneously, a lack of human capital and material resources, Prof Mohssen Moazzen, Chair of EES Department of UCA, and Prof Dr Hab, Arkadiusz Nowak, Director of CBDC, came together virtually to sign on a partnership for the benefit of the region.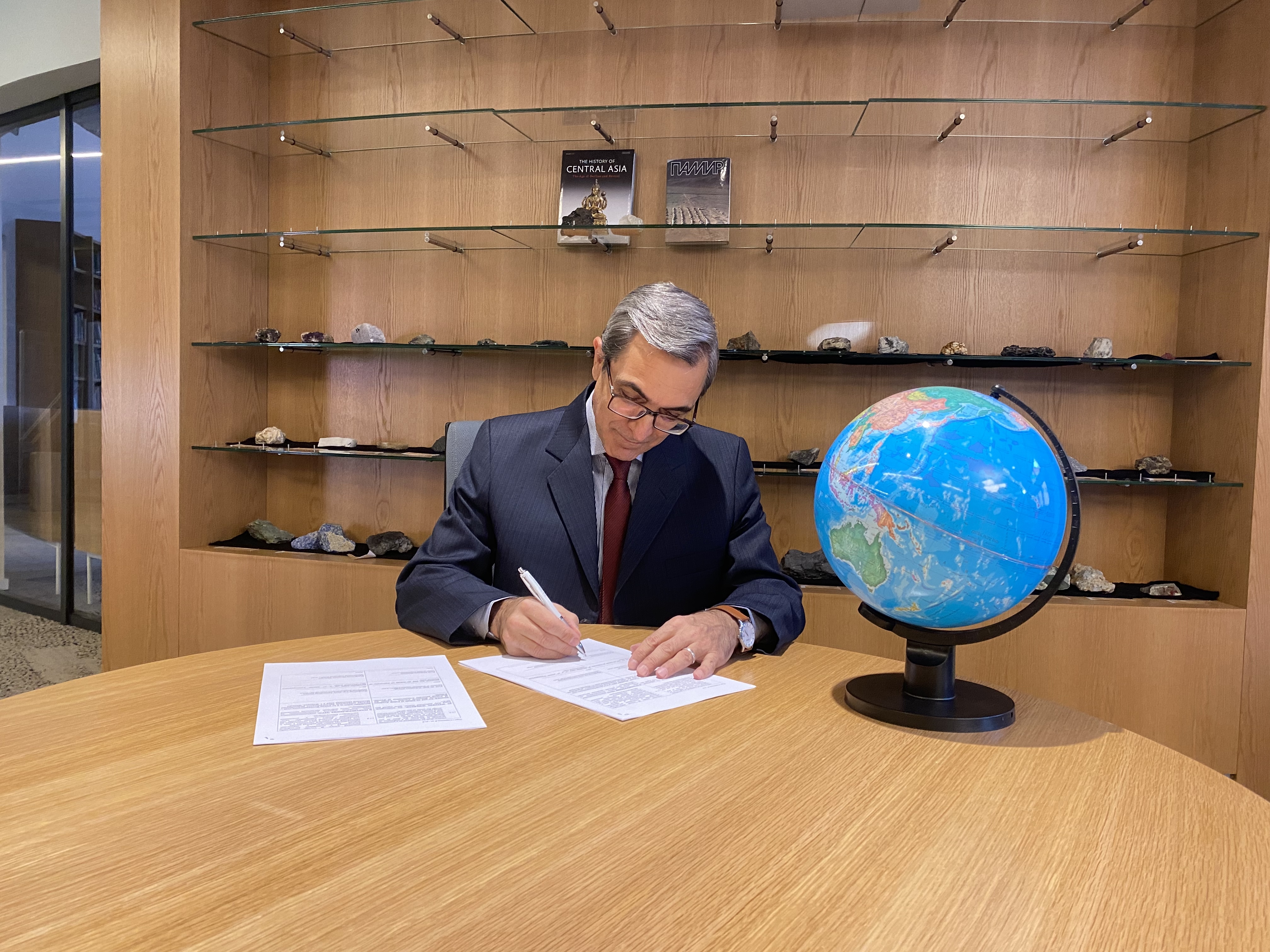 The MoU encourages joint research collaborations in the areas of environment, vegetation and natural resource management in GBAO. CBDC will also extend its support in facilitating the teaching of online and offline courses and developing EES curricula, course syllabi and training programmes.
UCA and CBDC also agree to organize professional development training and exchange programmes for its faculty, staff and students. Sharing best practices and resources, both parties hope to disseminate products to a wider public through publications and outreach activities.