 Celebrating the New Year – Navruz Celebrations in Naryn and Khorog
Celebrated in Iran for over 3,000 years, the festival of Navruz signifies the arrival of Spring as a victory over darkness. The festival survived several conquests of Persia and spread across the globe through the diaspora of Persian people. Navruz signifies a time of spiritual renewal and physical rejuvenation as well as an outlook of hope and optimism in life. The end of harsh winters and beginning of new life cycle on earth is celebrated across all Central Asian countries.
UCA campuses in Naryn and Khorog welcomed Spring by celebrating the festival along with local communities. On Khorog Campus, the event was attended by several distinguished guests including Nilufar Aslamshoeva, Deputy Governor of GBAO, and representatives of the Dasht Community, First Microfinance Bank, Aga Khan Health Services, Institute for the Humanities, and TV Badakhshan.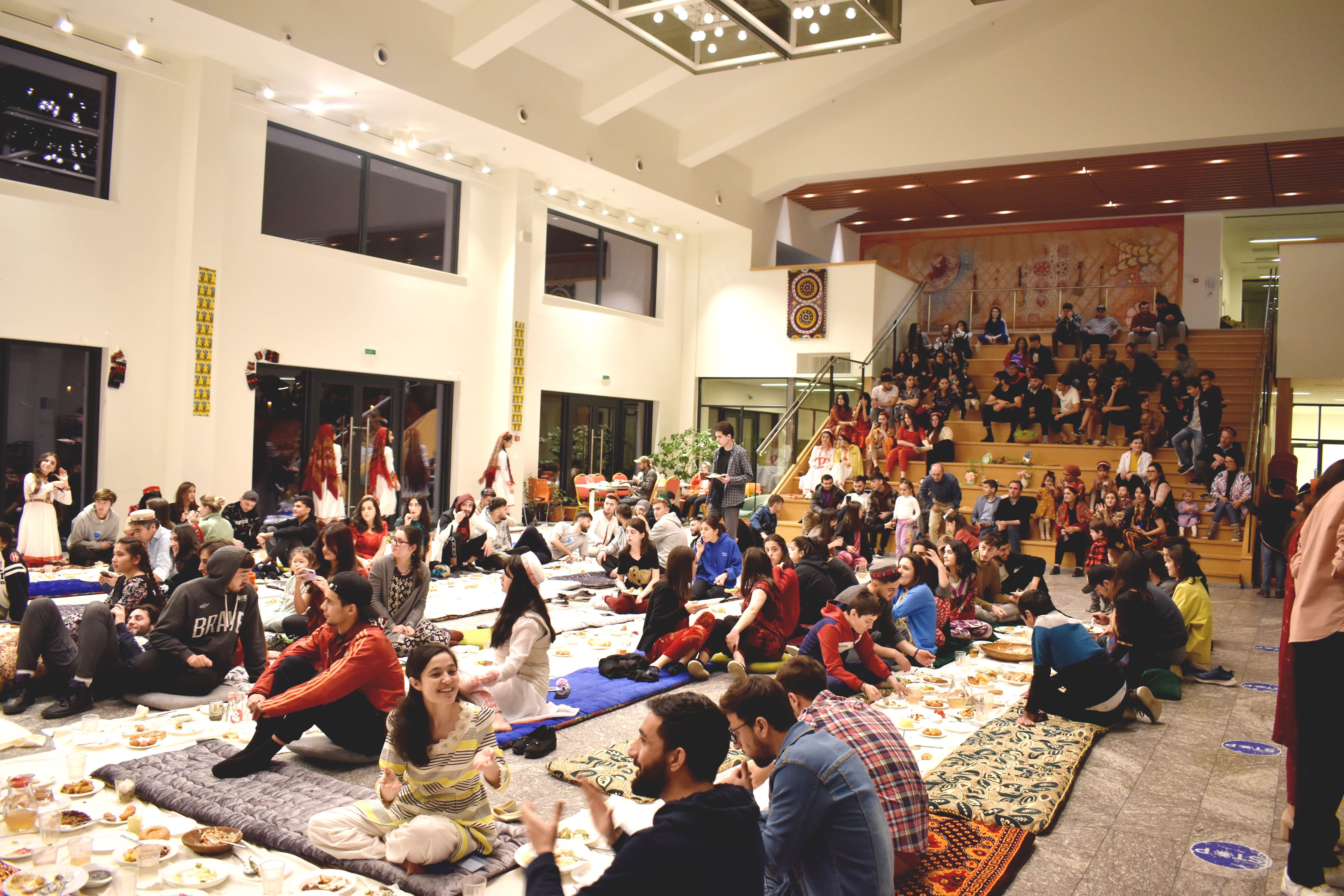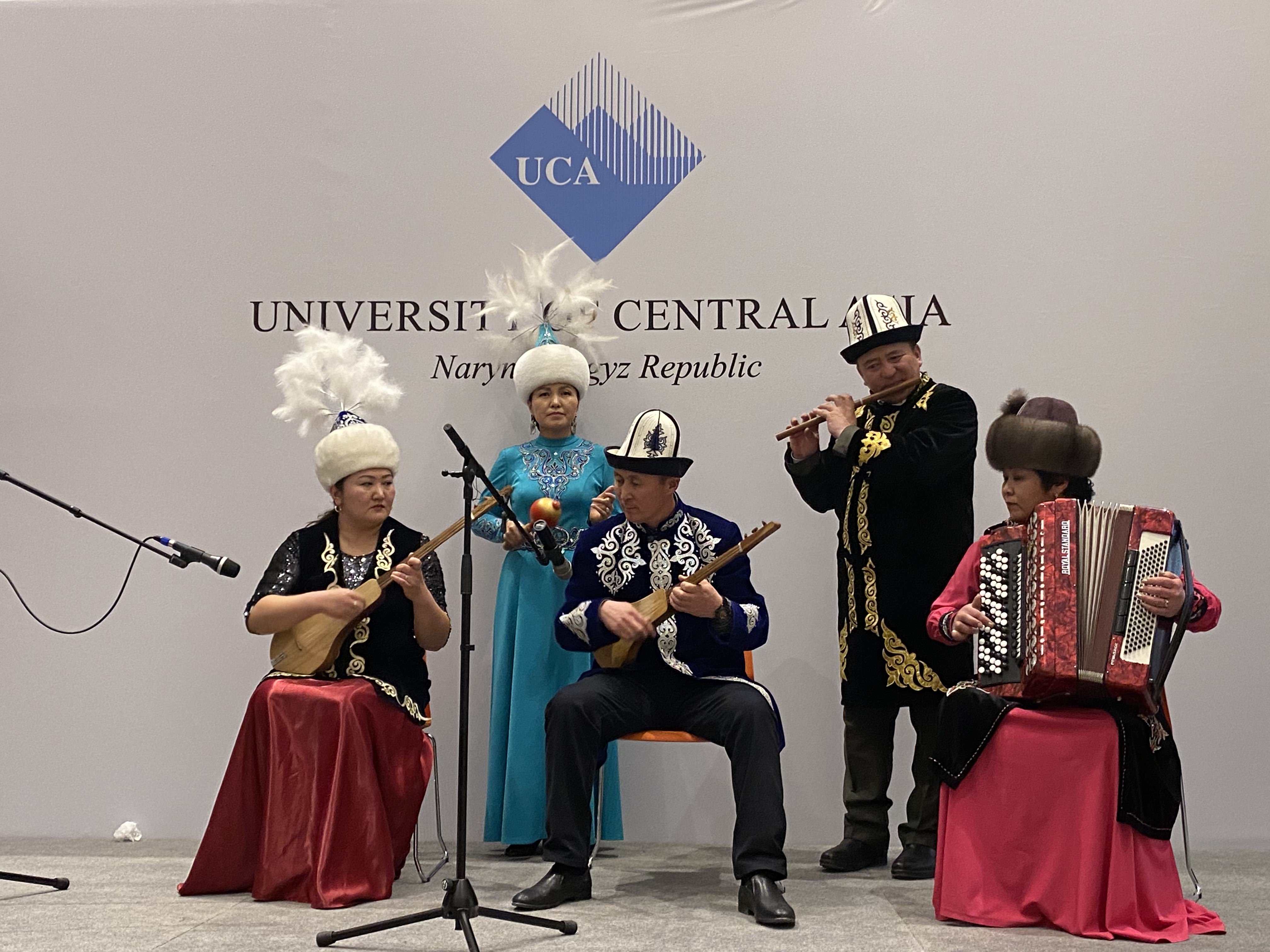 Naryn Campus welcomed guests from Naryn State University, the Music School, and the School of Professional and Continuing Education.
National, regional, and international cuisines were prepared and enjoyed by students, faculty, staff and community members. Students and guests played musical instruments and performed skits and tablean dances. The guests and students also arranged table presentations showcasing beautiful souveniers and cultural items symbolic of Navruz on both campuses.
Naryn Campus also hosted a fashion show representing the diverse student body at UCA. On Khorog Campus, students, staff and community members participated in competitive games including wrestling, tug of war and volleyball.