 In Memoriam | DINARA MUSABEKOVA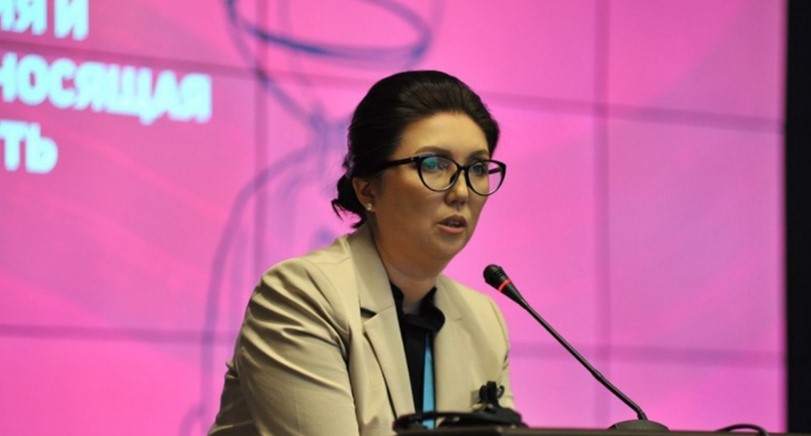 It is with deepest sorrow that we announce the loss of Dinara Musabekova, Director of the Civil Society Initiative of the Graduate School of Development. The UCA community has lost one of its brightest lights, and Kyrgyzstan and the Central Asian region an outstanding advocate for civil society development.
Dinara joined the University of Central Asia in 2017 as the founding Director of the Civil Society Initiative (CSI). With her dynamic leadership, she achieved remarkable results in a short period of time. In 2018, CSI led the Kyrgyz Republic's effort to join the Open Government Partnership, a multilateral initiative that aims to secure concrete commitments from governments to promote open government and empower citizens.  At the conference in October of 2018, during the inauguration of government's action plan, the Prime Minister presented Dinara a certificate of recognition for her contribution in advancing open government. In 2020, when Kyrgyzstan was in the grip of the Covid pandemic, CSI launched the 'Covid: A Narrative History' project tracking the activation of civil society on a scale never seen before and released an e-book with links to audio-visual material. In 2021, CSI was awarded significant multi-year funding for a project on "Advancing Gender Equality through Civil Society" setting a new phase of development.
Prior to joining UCA, Dinara had over 10 years of experience working with policy makers, civil society organizations and the research community. 
Dinara will be very much missed, and her remarkable passion, intellect, and managerial skills will always remain an inspiring legacy at UCA.