 UCA Graduate School of Development has New Dean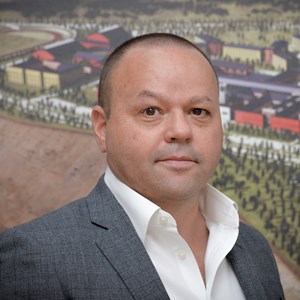 The University of Central Asia (UCA) is pleased to announce the appointment of Christopher (Chris) Gerry as Professor and Dean of the Graduate School of Development, effective from 1st August 2022. Professor Gerry looks forward to developing a deeper knowledge of the University's programmes and activities and getting to know his new colleagues over the next few weeks.
Prior to joining UCA, Professor Gerry was Head of Oxford University's School of Global and Area Studies and Full Professor in Public Health and Health Economics of Eastern Europe and Central Asia. During his time at Oxford (2017-2022) he was a Governing Body member of St Antony's College, where he also served as Dean of the College for 4 years. Before this, he served as Professor of Health Economics at HSE University in St. Petersburg (2014-2017), where he established a successful research laboratory in Health Economics and Policy. Professor Gerry also spent 12 years (2002-2014) at UCL, where he was appointed as Assistant Professor (2002) and then Associate Professor (2007).
Professor Gerry joins UCA with a wealth of research and senior leadership experience. His research has focused on the economics of health, welfare, inequality and labour markets in Eurasia and he has published widely in many of the leading journals in Public Health, Health Economics and Area Studies. Professor Gerry has also won significant grants from the Open Society Foundations, the British Medical Council and the European Union. He has been involved in leadership throughout his career, including as: Head of Department and Dean of College (Oxford); Head of Internationalisation Commission and Director of the Centre for Health Economics, Management and Policy (HSE); and Deputy Director of Department, Director of Teaching Resources, Director of an International Masters Consortium (UCL).
Professor Gerry received his BA (first class) and MA (merit) in Economics from the University of East Anglia in 1996 and 1997 respectively and his PhD in Economics, from University of Essex, in 2003.
Please join us in warmly welcoming Professor Christopher Gerry and his family to Bishkek and UCA.